'Running Man' season 2 releases first trailer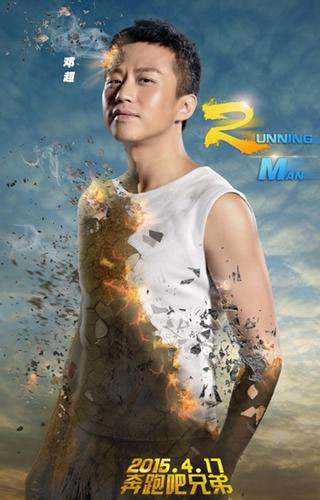 Poster for the second season of Zhejiang Satellite TV's hit reality series "Running Man". [Photo/Agencies]
Zhejiang Satellite TV has released the first trailer for the second season of its hit reality series "Running Man."
The cast for the new season includes members from the first season, actors Deng Chao, Li Chen and Angelababy.
Actor Bao Bei'er is also due to join the program.
The new season of "Running Man" is also going to feature new games and elements.
The show is reproduced from South Korean SBS's flagship show of the same name.
Running man's new season starts on April 17th.
Related:
Happy Comedians to air on April 25