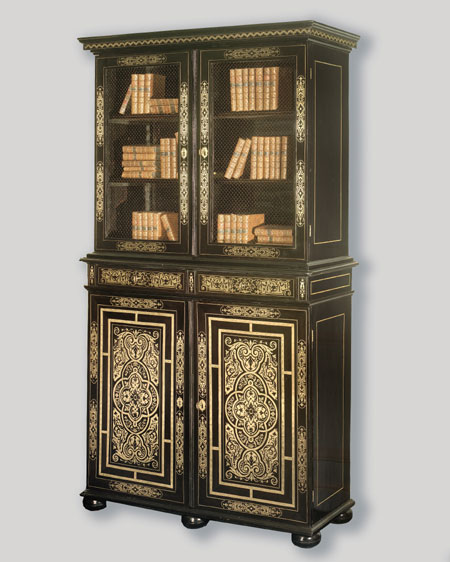 [Photo provided to chinadaily.com.cn]
A furniture display at Hong Kong's Liang Yi Museum compares the aesthetics and execution of Chinese and French design.
Great Minds Think Alike contrasts dozens of 17th and 18th century pieces, including cabinets, beds, tables and chairs of the two countries.
The pairings help visitors better compare how the two cultures vary yet share in style, function and craftsmanship of home furnishings. The display also shows how Chinese furniture applied Western techniques and Western furniture borrowed Chinese decoration at the time.
The exchanges continue to influence people today. The exhibition runs until May with appointments required.