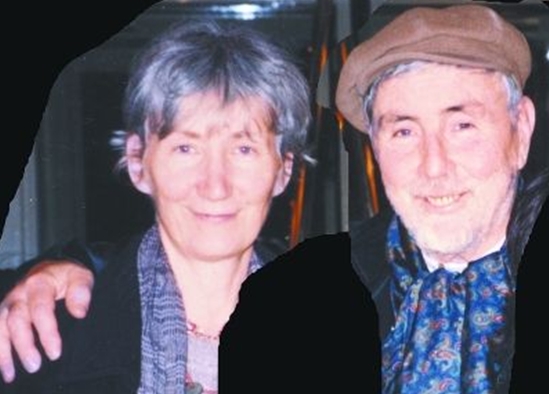 A photo of French author Talus Taylor and his wife, Annette Tison. [Photo/people.com.cn]
Talus Taylor, a French writer of children's literature best known for being the co-creator with his wife, Annette Tison, of the Barbapapa series, died in Paris on Feb 19 at the age of 82.
The Barbapapa series was originally written in French in the 1970s and was later translated into over 30 languages, enjoying massive popularity among children worldwide. The main characters in the books are the Barbapapa family, who are notable for their ability to shape-shift at will. In their native form, Barbapapas are blob-shaped, with distinct heads and arms but no legs. Each Barbapapa can shift to any form it pleases, but remains identifiable by retaining its face and color. Barbapapa was first adapted for the screen in 1988 and then the series of books was introduced to China and published by the Jieli Publishing House in 2010.
According to Bai Bing, editor-in-chief of the publishing press, Taylor was a typical Peter Pan. He has not only created a fantastic imaginary world for children, but evinced a strong interest in new things. For instance, he was so curious about Chinese culture that he still studied the Chinese language at the age of 80. He even invited a Chinese student studying in France to be his teacher and was finally able to write the name of the books'heroes, Barbapapa, in Chinese.