How Edwin Maher became a face familiar to millions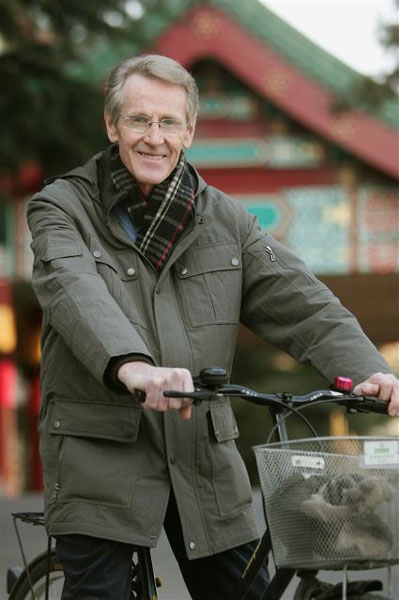 Edwin Maher. [Photo provided to China Daily]
Edwin Maher has a face known to millions as he delivers the news in reassuring and informative tones which are his hallmark. The New Zealander, the first foreign news anchor on Chinese state TV when he came to Beijing nearly 12 years ago, seems as much a regular feature of many homes as the furniture.
Through him, millions of viewers have been told of the great changes taking place in China and he likens his experience here to a passenger on a high-speed train in the world's largest developing country. The attraction, he believes, lies in being unaware off just what the next destination will be for him.
He first compared living in China as akin to traveling on a high-speed train in 2007, when he received the Friendship Award, a top honor for foreigners who have contributed significantly to China's development.
"I still feel the same today," said Maher, who is also fascinated with the actual experience of traveling on high-speed trains. The geographic kaleidoscope you see from the comfort of a carriage resembles the changing economic landscape, the septuagenarian, said.
As an anchor and weatherman in Australia for 20 years, Maher came to China in his 60s after being of ered a job as the voice coach for China Radio International.
After completing a six-month contract with CRI, he became the first non-Chinese news reader on bulletins for China Central Television's English news channel.
"People around the world certainly want to get news about China," Maher said, noting the growing recognition of CCTV as an emerging competitor to other global broadcasters.
As a weatherman for the Australian Broadcasting Corp, Maher won a loyal following for the eccentricity of the pointers he used to indicate weather patterns: from an ice sculpture to carrots.