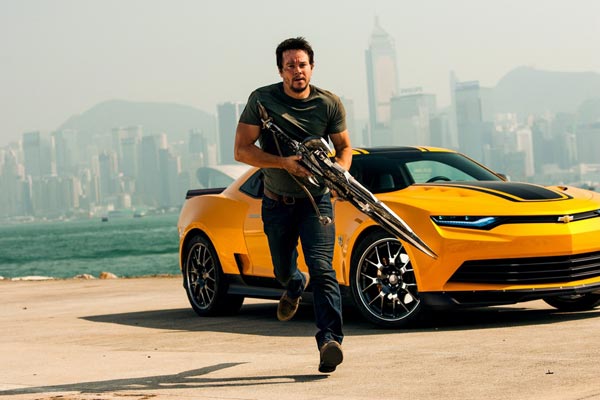 Mark Wahlberg plays the role of Cade Yeager. Photo provided to China Daily
Sid Ganis and Marc Ganis, principals of Jiaflix Enterprises, which has been in cooperation with Transformers 4 for two years, denied it has anything to do with Jiaflix China, a company based in Beijing.
According to Pangu's statement, the English contract between Paramount, Pangu and Jiaflix is significantly different from the Chinese contract that was signed by the so-called Jiaflix China, Pangu and Chengxin Shengshi. Pangu has sued Jiaflix China and Chengxin Shengshi to cancel the Chinese contract.
On the surface, Pangu and Paramount have patched things up, with an exhibit of Optimus Prime moved to the Pangu premise and an opening celebration planned. "We have reached an agreement with Paramount after intense negotiations that dispelled misunderstanding caused by third parties," said Song Nan, a senior manager with Pangu.
The US side is all outwardly happy, as usual, with Bay gushing about "this great movie we shot in China" and how "fantastic" it is to work with Pangu. There is no doubt the new Transformers movie is going to make a lot of money, but I have begun to have second thoughts about the future of implanting Chinese brands in so-called Hollywood tentpoles. When the newsworthiness is gone, will the advertising return from the exposure be worth the cost?
Liu Wei contributed to this story.