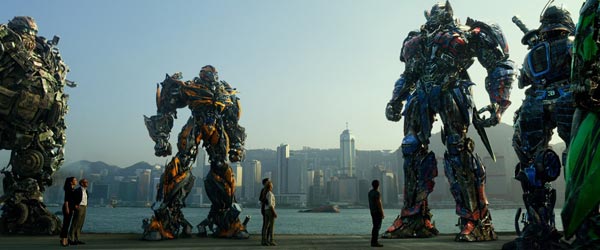 The premiere of the movie in China was held in Hong Kong.Photo provided to China Daily
There were rumors that, with the threat of legal action, Pangu was seeking publicity through unconventional means. In the run-up to the 2008 Beijing Olympics, it attracted massive media coverage when it announced Bill Gates had paid 100 million yuan to lease a whole floor of the building for the sporting event, which later proved totally baseless.
A netizen with the online handle Changchun Guomao, known for his inside information of China's showbiz, suggested on his micro blog that a Chinese competitor with a comedy set for release on the same date could be behind this. But none of these conspiracy theories could be independently verified.
A Chinese agent whose businesses include product placement deals with Hollywood told China Daily on condition of anonymity that it was a classic case of "over-promise and under-deliver" with the responsibility resting mainly with some third party that lubricated the Paramount-Pangu deal. He said he had sympathy for both Pangu and Paramount, who "were probably not aware of the gaps in the contract".
As if to confirm the analysis of our source, Pangu and Paramount announced reconciliation on June 23, but Pangu said it would continue to seek legal action against Jiaflix China and the Beijing Chengxin Shengshi Sports Culture Development Company Ltd. Now, even Paramount is said to be considering suing Chengxin Shengshi.