Editor's Note:
As the nation celebrates its 67th anniversary of the founding of the New China today, we walk down memory lane and take a look at 12 previous National Day editions of China Daily. Hopefully, you will join us in this journey as we look back at the past 35 years.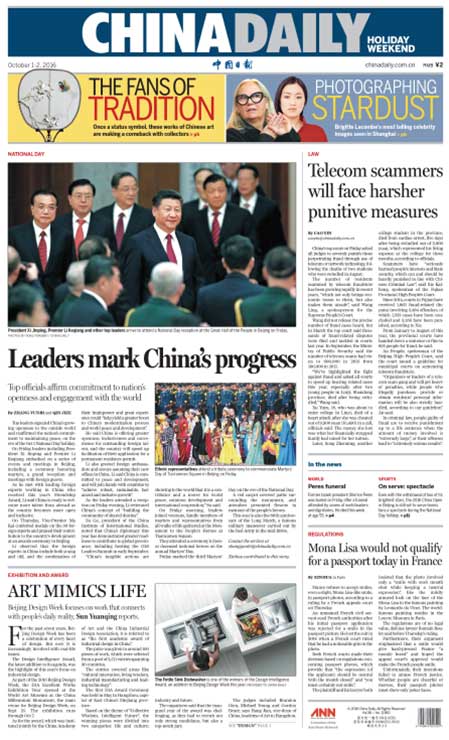 Front page, Oct 1, 2016

2016: Maintain peace and openess to the world

On the front page of the newspaper on Oct 1, 2016, China's top leaders embarked on a series of events and meetings honoring martyrs, a grand reception and meetings with foreign guests, and reaffirmed the nation's committment to maintaining peace and openess to the world.

Not only showing friendliness to the outside world, China is also stepping up efforts to protect her own nationals. On Friday, top court asked judges to severely punish telecom or network fraudsters, and those who illegally buy or sell people's personal information will also be strictly handled.

Besides, France, the most visited country in the world has refused even a slight, Mona Lisa-like smile in passport photos.