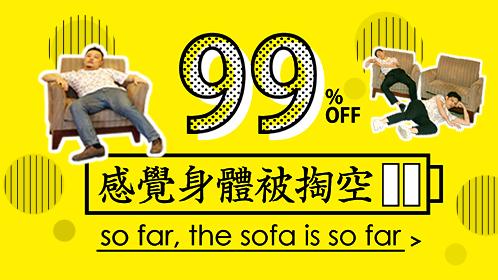 A poster for the song So Far, the Sofa is So Far
Singers wearing solemn black suits look seriously into the camera.
You may think they are about to perform a piece of classical music, until their cat ears give them away.
And as they start to sing, you may be surprised not only by the lyrics but by the animal noises made for fun throughout the performance.
The song, called So Far, the Sofa is So Far, uses daily life in Beijing as a backdrop for complaints about overtime work among office workers.
Since it was released on Sina Weibo on July 27, it got 3 million clicks within 7 hours.
The band, Shanghai Rainbow Indoor Chorus, consists of young people from many walks of life, including programmers, designers and accountants, as well as graduate students in anthropology, chemistry and gourmet food.
"This is a musical work that touches a raw nerve with workers. By exposing young people's exhaustion through ridicule, we aim to reduce their pressure in an interesting manner," composer Jin Chengzhi said.
Some netizens said the self-deprecating sentiments in the tune struck a chord with them, while others said they have been brainwashed by the melody and felt a sudden impulse to quit their jobs and relax.
"The series of songs from the band changed my impression of the chorus. High art can also be combined with mass culture. A successful artwork can always reflect the happiness and sorrow of the general public," Sina Weibo user Purple-sagittarius said.
It is just another way that young people in China have expressed their attitudes toward life.
"Young Chinese seem to enjoy finding happiness in suffering. However, after throwing crazy and entertaining parties, getting back into reality for a better life is the universal truth that never changes," an English teacher working in Beijing said.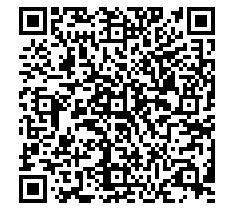 See the video by scanning the code