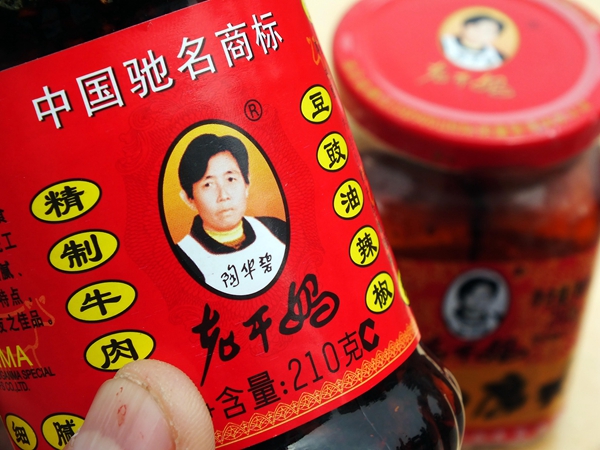 Lao Gan Ma chili sauce is one of the most popular Chinese food items on the overseas market. Founded in Guizhou province in 1996, Lao Gan Ma has been the country's largest manufacturer of chili sauce. LIU JUNFENG/FOR CHINA DAILY
Chinese food stars
Will Covey from North Carolina had never thought someone could be addicted to a sauce until he met his Chinese wife from Shanghai.
Covey often saw her put spoonfuls of red spice from a jar with an old lady on it into everything-stir fry, rice and even pasta-when they met five years ago.
"I smelled the stuff, but the spicy aroma didn't appeal to me at first," Covey said.
Now, he eats it almost every day-on top of eggs for breakfast, mixes it with garlic and eats it with dumplings, and sometimes just puts a spoonful of the sauce directly into his mouth.
More than 1,100 people from all over the world established a Lao Gan Ma Appreciation Society on Facebook. It seems from their posts that they can't live without the chili sauce.
"When you marry a Chinese woman, it means you actually tie the knot with two women, your wife and the boss of Lao Gan Ma, who is the old lady on the jars," reads one comment on Facebook.
Shi Hao, who was born and raised in Shanghai and has lived in Sydney for nearly two decades, said that until around five years ago, the chili sauce was only found in Chinatown, but now it's everywhere.
"It sells at around A$3 in Coles and Woolworth, the major local supermarkets here," said 34-year-old Shi.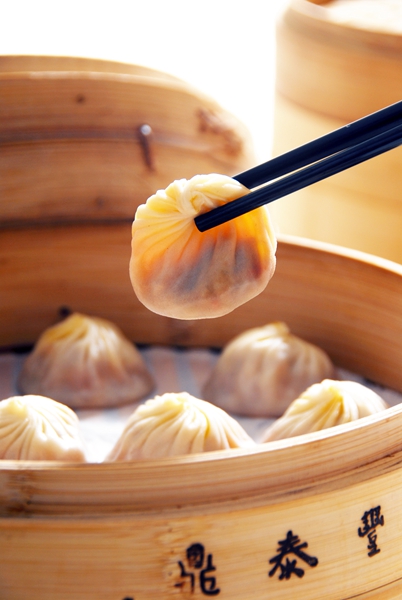 Xiaolongbao (steamed pork dumplings), a favorite Shanghai treat that has become popular at home and abroad, is a signature dish served in Din Tai Fung, a chain Chinese restaurant. PROVIDED TO CHINA DAILY
Another thing that inevitable gets mentioned when talking about popular Chinese items in Sydney is Din Tai Fung, a chain restaurant selling xiaolongbao (steamed pork dumplings), a favorite Shanghai treat that has become popular in many parts across China.
"People always seem crazy to head to Din Tai Fung. There are three outlets in Sydney and every time I go there for lunch, there are long lines and people have to await at least 20 minutes before getting a table to sit down," Shi said.
Qian Ying, a Shanghai native who moved to Seattle five years ago, also reported people's affection for the chain restaurants selling the little dumplings known for thin skin and meat filling with juice inside.
"There is one outlet in downtown Seattle and one in Bellevue, which is 10 minutes' drive from Seattle. There will be a new restaurant opening later this year," said Qian, 28.
She said long lines are unavoidable for lunch and supper, even on workdays, and suggested people arrive before 4 pm for supper unless they want to stay in line for an hour.
"Most people are not Asians. Xiaolongbao, potstickers and beef noodles are the best sellers," she said.