Japan hypes up situation, intensifies tensions unreasonably, says expert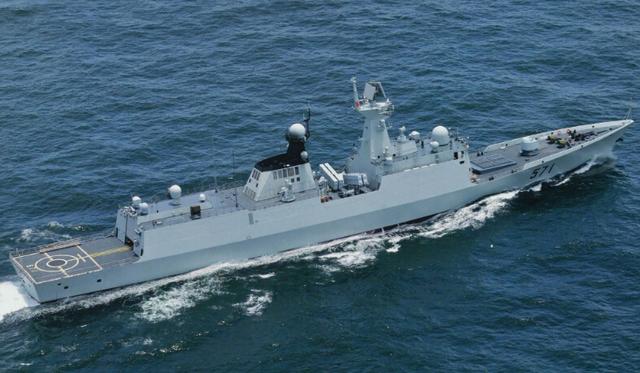 File photo of a Chinese frigate.
The Defense Ministry on Thursday refuted Japan's protest over Chinese warships sailing close to the Diaoyu Islands in the East China Sea.
"The Diaoyu Islands and its affiliated islands are China's inherent territory. The sailing of Chinese warships through waters under its own jurisdiction is reasonable and legitimate," the ministry said in a statement released on its official Weibo account.
The statement came after Japan said on Thursday a Chinese frigate sailed within 38 kms of the Diaoyu Islands shortly after midnight.
The Chinese frigate stayed in the waters around the islands for about an hour before sailing toward the Chinese coast.
It was confirmed by the Japanese Maritime Self-Defense Force's destroyer Setogiri, which was keeping watch on the frigate, Japan's newspaper Asahi Shimbun said.
Japan's Vice-Foreign Minister Akitaka Saiki summoned Cheng Yonghua, the Chinese ambassador in Tokyo, at around 2 am to "express serious concern", the Japanese government said in a statement.
Three Russian naval vessels were also spotted sailing close to the islands at around the same time as the Chinese warship.
While Chinese coast guard vessels routinely patrol the area, it was the first time a Chinese warship was spotted, Japanese officials said, according to The Associated Press.
Sino-Japanese relations plunged after Tokyo's illegal "nationalization" of China's Diaoyu Islands in September 2012. Tokyo's ongoing attempts to meddle in the South China Sea are making things worse.
Lyu Yaodong, an expert on Japanese studies at the Chinese Academy of Social Sciences, said it is quite normal for China to assert sovereignty over its own territories, whether by sending a coast guard vessel or a naval ship.
"Japan should not hype up the situation and intensify tensions unreasonably," Lyu said.
Da Zhigang, director of the institute of northeast Asian studies at Heilongjiang Academy of Social Sciences, said Tokyo making a fuss of the case demonstrated its sense of crisis over its illegal control of China's Diaoyu Islands.
"China is justified to safeguard its territorial sovereignty and maritime interests," Da said.
Reuters contributed to this story.