A 3-year-old's simple but captivating view of Beijing is captured in a picture book, Yan Dongjie reports.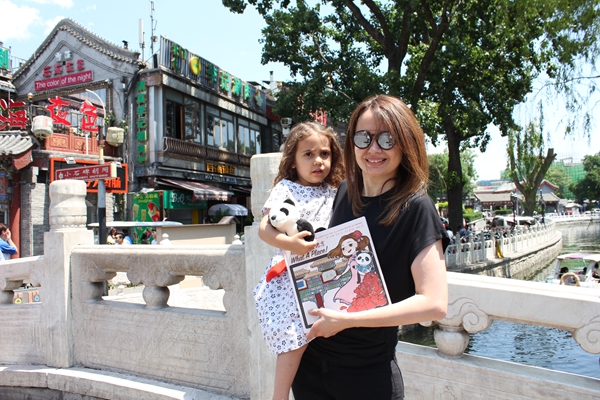 At the end of May, the mother and daughter took a day to travel around Beijing, taking pictures at the places they love so that they can take the memories back to Saudi Arabia. PROVIDED TO CHINA DAILY
Before leaving Beijing, a British Saudi mom opened a window for people around the world to see China's capital through the innocent eyes of her little girl.
Lana Sultan, a 37-year-old author, translated her daughter's adventures of discovering the city, as well as her feelings and inspirations, into a bilingual book, What a Place! Expressed in simple language, the book was illustrated by a local young woman and published in Beijing in late April.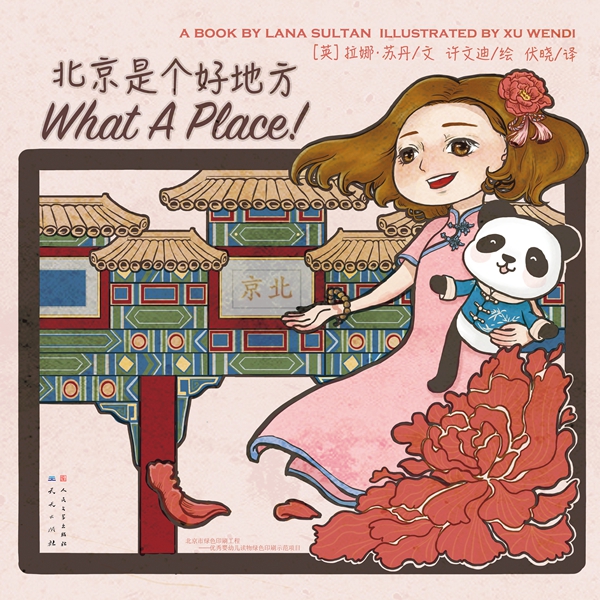 Cover of What a Place!
Maria Trabulsi moved to Beijing with her parents when she was 7 months old, and has lived here ever since. Her family, however, is moving back to Saudi at the end of June, leaving the city where she keeps all her memories in her very short life.
"I'm a Beijinger. I will miss this place so much," says the girl, now 3, who speaks fluent Chinese with the correct four tones, which is usually considered the most difficult part for foreigners.
She likes the busy streets and the quiet hutong, alleyways that usually run between ancient houses; her black-haired friends and the British-system kindergarten; and the various snacks and traditional festivals-basically every aspect of life in Beijing, from the traditional to the modern.
Friendly, cheerful, precious, blissful, delightful, fun, festive, charming, legendary, lovely-in these words Sultan and Trabulsi describe the city in the book, which describes 10 different typical scenes in this city throughout a year with only 165 English words.