Australian teacher finds unexpected online fame in China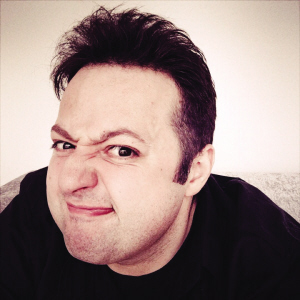 File photo of David Gulasi
When David Gulasi decided to leave Sydney for a teaching position in China more than five years ago, he never imagined that he would become an online celebrity.
More than 730,000 followers track his Weibo account and his videos have accrued thousands upon thousands of likes.
Gulasi, 33, accepted a teaching role in Hohhot in North China's Inner Mongolia autonomous region in 2010, and hasn't looked back since. "I was supposed to be here for only three months," Gulasi said.
He is now the managing director of the New World Language School in the region, and while he is popular with his own students, his viral videos on social media platform Weibo, have attracted attention from across the nation.
"I've always tried to do something to make people laugh. It's built in my DNA," Gulasi said.
He used to do stand up comedy in Australia at the Sydney Comedy Club.
"You know those dodgy Tuesday night open mic places, the ones where you try to be famous and if you can't you just give up," Gulasi joked.
"I use a lot of comedy, and humor to teach my students because in China education is way too serious."
Gulasi was tipped off about Weibo by a friend in China.
"I wanted to teach students about the word 'play,' because in China two adults look at each other and say 'I want to play with you,' but it sounds really weird, and sexual in a way," Gulasi said about his first viral video.
The first video of Gulasi that attracted immense Chinese attention was posted in January.
Gulasi said that after he had uploaded the video in the evening, he had about 50 followers. By the next morning, he had 120,000.
Gulasi said he made a few other videos and everyone loved them.
"It happened so suddenly. People said they liked my facial expressions."
Gulasi joked that his fame has brought with it some unexpected consequences.
"All over China, people now take my photo."
In a recent video Gulasi uploaded to Weibo, he professed his love for China and denounced foreigners who did not share his passion for the country.
Gulasi will join other well-known Weibo celebrities in a concert in Shanghai next week.