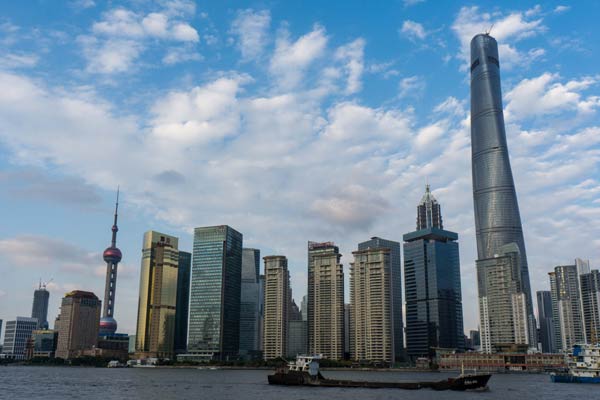 A view of Shanghai. [Provided to China Daily]
For the fourth time in six years, Shanghai topped the list of the 10 most attractive Chinese cities for expats.
According to a survey released on Saturday by the International Talent Magazine and the China Society for Research on International Professional Personnel Exchange and Development, Shanghai scored highest in the ranking's four important indexes for foreigners to evaluate cities: policies for foreign professionals, the working environment and the living environment.
Between September and February, more than 48,000 expats throughout China participated in the survey both online and offline.
The other nine cities on the list are (in order from two to 10): Beijing, Hangzhou, Shenzhen, Tianjin, Qingdao, Suzhou, Guangzhou, Xiamen, and Jinan.
Shanghai has more than 88,000 resident foreign experts, one-sixth of the national total.
Noyan Rona, 60, of Turkey, is the chief representative of Turkish Garanti Bank's Shanghai office. Rona has lived in Shanghai for 20 years.
"Shanghai is a city which keeps its past while offering a present, and a future. I like this city so much because it's dynamic, modern, adorable, and friendly. It accepts every culture and people from different backgrounds," said Rona.
"Most importantly, Shanghai offers a very safe and secure living environment for its residents."