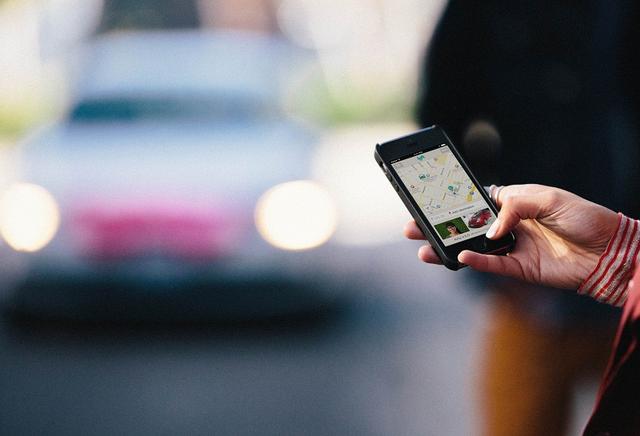 A woman uses car-sharing app in rush hours in Beijing. [Photo/IC]
For Zhang Jiayu, picking up a hitch hiker is not only a great way to share travel costs but also to make new friends.
The 29-year-old works at an insurance company in downtown Beijing's financial district of Guomao. It takes him half an hour or longer to drive to the office. Two months ago, Zhang's routine commute became less lonely after he started using a ride-sharing mobile app.
"I learnt of this car-sharing app from my friends. They said it is quite nice," said Zhang. He has picked up 27 fellow commuters who share a similar route during the past two months. The cost for the shared journey is much cheaper – around half that of a taxi trip. "It's not a lot of money, but enough to cover my fuel costs," said Zhang.
"Besides, it is very interesting experience. Those who want a lift are from different walks of life. They include people with occupations such as doctor, IT engineer, red wine businessman, music teacher.... I have learnt so many things I never knew before," said Zhang.
He is among an expanding group of urban car owners who have started to share their vehicle with others, especially in rush hours.
More than 18 million riders have used the car-pooling app called Shunfengche, roughly translated as "hitchhiking", launched by Didi Chuxing, China's largest online car-hailing service provider, since last July.
Traffic woe
According to statistics, China's car ownership had reached 279 million by the end of 2015, among them 140 million are private cars and only 1.3 million are taxis.
In Beijing, where the population grew from 13.6 million in 2000 to 21.5 million in 2014, the number of taxis has almost remained unchanged except for a slight growth in electric cabs.
As a result, complaints from passengers having trouble hailing a taxi during rush hours have increased in recent years while taxi drivers voiced difficulties in finding customers in off-peak hours.
As well as taxi-hailing trouble, Beijing is also a city plagued by traffic jams. For the city's commuters, for every hour they spend on commuting in rush hours, 30 minutes are wasted on traffic jams.