Editor's Note: It has been another busy year for Chinese President Xi Jinping. Important speeches he made in conferences, investigations and state visits set the tone for China's reform,development agenda and diplomacy. Let's have a look at some of the new terms he used in 2015 that have the most influence.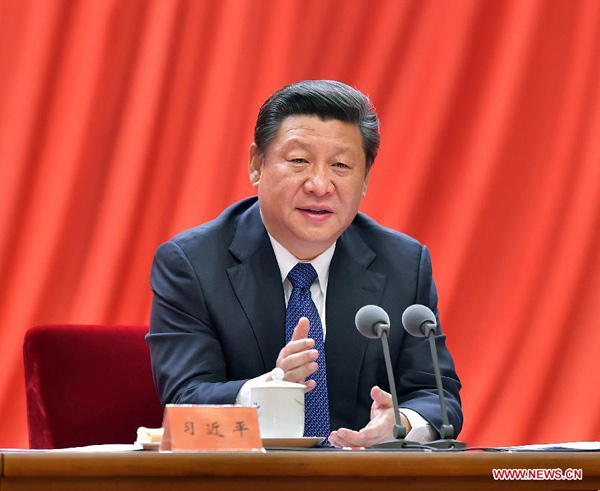 Chinese President Xi Jinping, who is also general secretary of the Communist Party of China (CPC) Central Committee, delivers an important speech at the fifth plenary session of the 18th CPC Central Commission for Discipline Inspection (CCDI) in Beijing, capital of China, Jan. 13, 2015. [Photo/Xinhua]
【Political discipline and rules】
Political discipline and rules exist to enable CPC cadres to defend the authority of the CPC Central Committee. Cadres must follow these rules, aligning themselves with the committee in deed and thought, at all times and in any situation.
【Rural flavor】
The new rural construction should conform to the reality and law of development in rural areas. The rural flavor and landscape should be retained, and the natural environment and local culture protected.
【Four comprehensives】
The strategy consists of comprehensively building a moderately prosperous society, comprehensively driving reform to a deeper level, comprehensively governing the country in accordance with the law, and comprehensively enforcing strict Party discipline.
【Critical minority】
We will seize the critical minority of top cadres to promote rule by law across the nation.