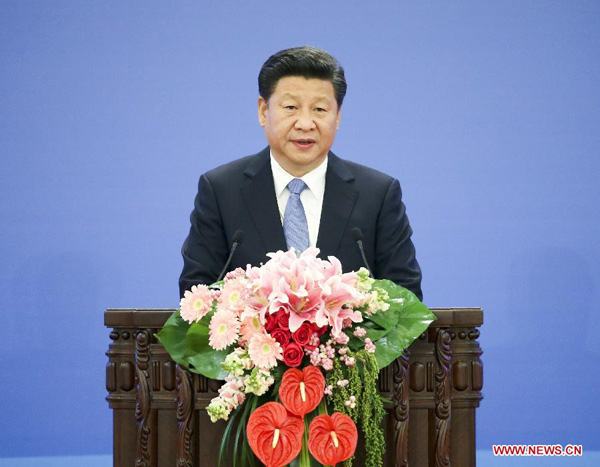 President Xi Jinping addresses the 2015 Global Poverty Reduction and Development Forum in Beijing, capital of China, Oct. 16, 2015. [Photo/Xinhua]
【Feel the progress】
As the CPC Central Committee has entrusted the coordination of reform plans to the leading group, local Party organs and governments must play their part in implementing the central leadership's decisions. Concrete reform measures are needed so that people can really feel the progress.
【Improving "political ecology"】
Xi warned against pollution of the "political ecology", urging officials to stay disciplined amid efforts to promote development. "Political ecology is like natural ecology; it is easily vulnerable to pollution in an unguarded moment," he said. "Once problems arise, a great price must be paid for recovery."
【Reform promoters】
Ideological and political work should be highly valued. As reform progresses, ideology should follow each step of the reform. People should strive to become reformers.
【Targeted measures in poverty alleviation】
Targeted measures that follow local characteristics should be taken in poverty alleviation, so as to reach China's goal of eradicating poverty by 2020.