Editor's Note: The year 2015 will go be remembered for various reasons. To help realize exactly how 2015 will be remembered, here are the key words from the year that was.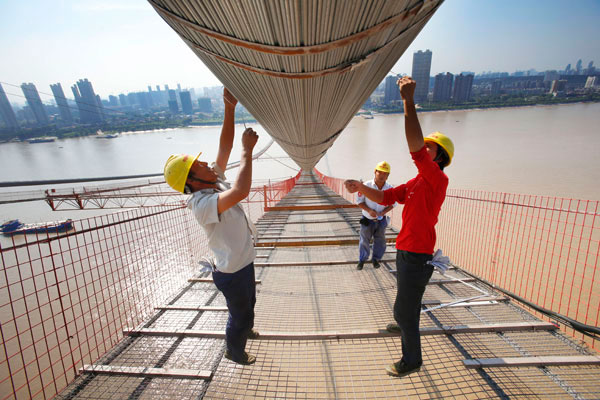 A bridge is being constructed over the Yangtze in Wuhan, Hubei province. It will be the eighth bridge crossing the Yangtze River, a sign of ongoing infrastructure development. [Photo by Chen Zhuo/China Daily]
13th Five-Year Plan
A blueprint for China's development in 2016-2020, China outlined its 13th Five-Year Plan which with a target of "establishing a moderately well-off and harmonious society" by the end of 2020.
The plan shifts China's focus on raising energy output and improving its energy supply structure with specific wind, solar power, and oil exploration targets.
It sets up a strategy to achieve development through innovation, maintaining medium to high speed growth, and improve its economic growth quality.
The country will continue to coordinate rural-urban development, expand new space for development and cultivate new engines for development, according to the plan.