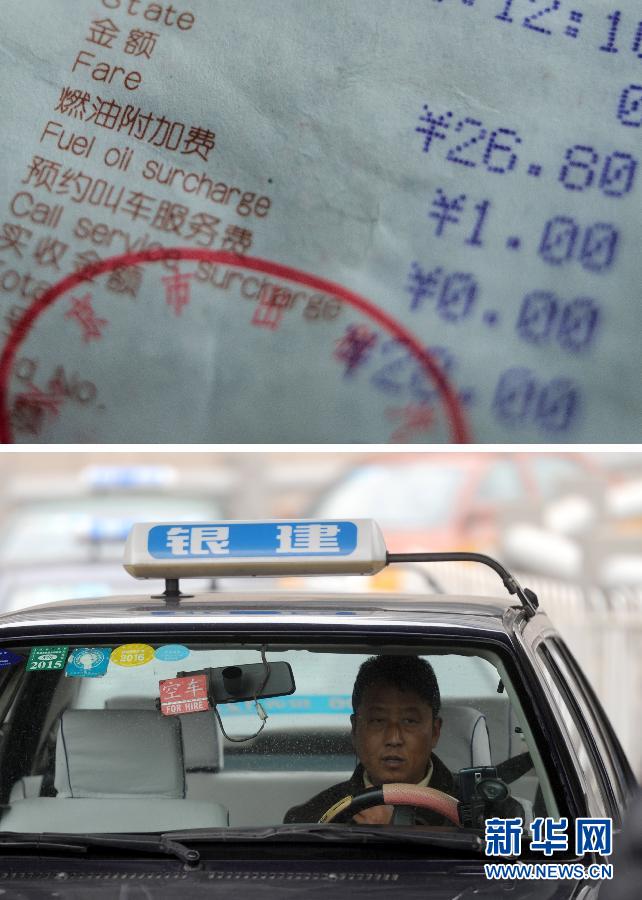 BEIJING - Beijing will stop charging the taxi fuel surcharge following an oil price drop, the municipal commission of development and reform said on Wednesday.
Starting from Thursday, passengers will not pay the one-yuan ($0.16) per trip fuel surcharge that is added to taxi fares, said a statement from the commission.
Adjustment of taxi meters will take place from Thursday to Jan. 21. During the period, passengers still must pay the surcharge if the taxi's meter has not been adjusted.
The retail prices of gasoline and diesel have been cut by 180 yuan and 230 yuan per tonne, respectively, since Tuesday. This was the 12th retail fuel price cut since July 2014 as the government reacts to lower global crude oil prices.
With 67,000 taxis, Beijing introduced its fuel surcharge policy in late 2009 in order to counteract the effects of rising fuel prices. The extra fees have been adjusted based on oil price fluctuations.
Some other cities have already lowered the taxi fuel surcharge. In Nanjing, capital city of Jiangsu Province, many taxi drivers suspended their services last week to protest a decrease in the fuel surcharge.
Taxis gathered near the city's bus stations, train stations and airport, refusing to take passengers on Jan. 8 and 9. They called on other drivers to join them through taxi-hailing apps and platforms.
According to taxi drivers, the protest was directly triggered by the local government's decision to cut the fuel surcharge from two yuan to one yuan last month. In addition, many drivers have been calling for an increase in the base fare and lowered franchise fees via the government complaint hotline.