The police officer in charge of the investigation into a high-profile case that led to the incorrect verdict and execution of a man in 1996 has been placed under investigation by the procuratorate in the Inner Mongolia autonomous region, xinhuanet.com reported.
Feng Zhiming, deputy chief of the public security bureau of Hohhot was the leader of an investigation that deemed Hugjiltu responsible for the rape and murder of a woman in 1996, the news portal said, quoting unidentified local media.
Inner Mongolia High People's Court on Monday overturned the conviction of Hugjiltu, who was 18 when he was executed.
Hugjiltu, a member of the Mongolian ethnic group, was convicted of raping and fatally choking a female worker in a toilet at a textile factory in Hohhot, capital of the Inner Mongolia autonomous region, on April 9, 1996. He was put to death 61 days later.
However, Zhao Zhihong, a serial murderer, confessed to police that he was responsible for the rape and murder of the woman after being arrested in 2005.
The local procuratorate and court have also begun investigations into the police officers, procurators and court officials responsible for the handling of Hugjiltu's case after the high court overturned the verdict.
The Mirror, a Beijing newspaper, reported on Thursday that Feng had failed to appear in public since Nov 20. The reason he gave was "poor health conditions," the report said, quoting unnamed local police officers.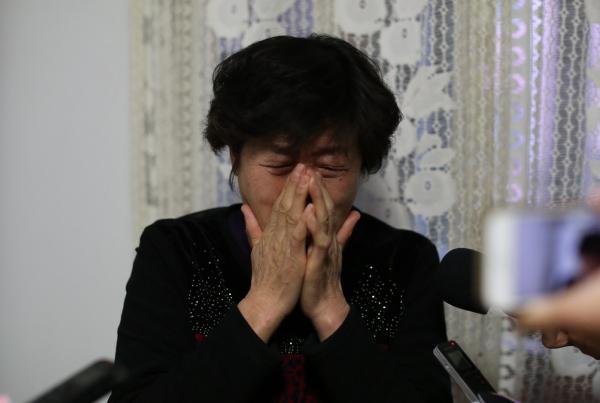 Shang Aiyun, 62, Huugjilt's mother, cries after receiving the news of her son's acquittal. [Photo/thepaper.cn]