Passengers will be able to book railway tickets for the Spring Festival holidays 20 days before their journeys, under new rules introduced by the Ministry of Railways.
But the rules apply only to online and telephone bookings.
Last year, passengers could only book tickets 12 days in advance.
The new rules mean travelers can start booking on Monday for journeys on Jan 26, the starting day of Spring Festival rush, the annual travel peak that coincides with Spring Festival.
Passengers purchasing tickets at railway stations will only be able to buy tickets 18 days ahead of their journey.
Spring Festival rush is the biggest temporary human migration in the world.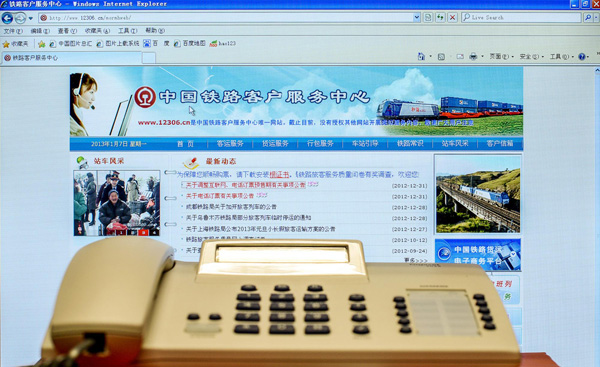 Passengers will be able to book railway tickets for the Spring Festival holidays 20 days before their journeys, under new rules introduced by the Ministry of Railways. The new rules mean travelers can start booking on Monday for journeys on Jan 26, the starting day of Spring Festival rush. [Photo/Xinhua]