TAIPEI - Prosecutors have detained a 69-year-old male patient suspected of starting a fire in a hospital in South Taiwan, which killed 12 people and injured dozens of others.
A fire broke out at an independently operated medical care facility of the Bei-Men branch of the Sinying Hospital in Tainan city in the early hours of Tuesday. Most of the victims were patients being treated for serious or mental illnesses.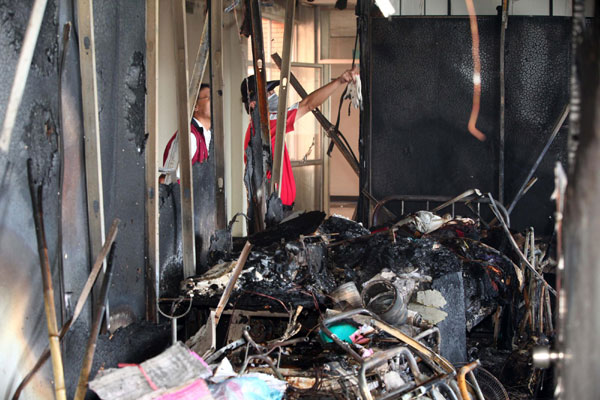 Staff investigate the cause after a fire breaks out in the Sinying Hospital in Tainan city on Tuesday. [Photo/Xinhua]
Local media reported on Wednesday that police identified a male patient, surnamed Lin, as the prime suspect.
Lin, one of 69 patients being treated at the facility, could not be found after the fire. Police finally found him in the hospital on Tuesday afternoon.
He confessed to police that he was upset at around 2 am on Tuesday and set fire to tissues, his clothes and bed sheets. He later threw these on other clothes, starting the fire.
Police said Lin was not mentally ill and his confessions were largely in line with what they found by sifting through images captured on the closed-circuit cameras.
Prosecutors in Tainan city decided to seek the permission of a local court to detain Lin, a request that was later approved.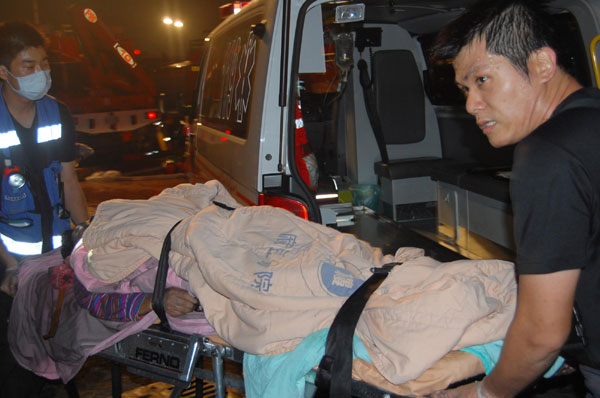 Staff send an injured person to hospital after a fire breaks out in the Sinying Hospital in Tainan city on Tuesday. [Photo/Xinhua]