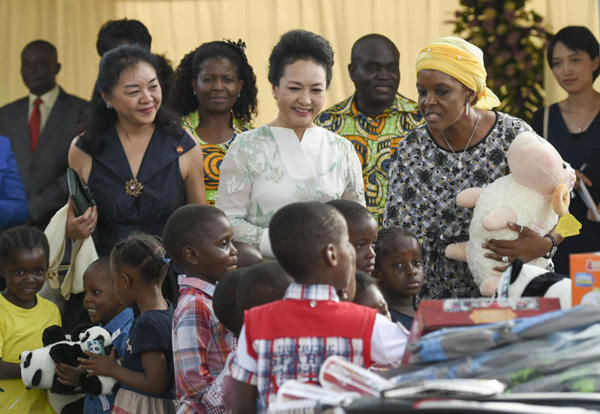 First lady Peng Liyuan, accompanied by her Zimbabwean counterpart Grace Mugabe, pays a visit to Grace Mugabe Children Foundation in Harare on Tuesday. Xie Huanchi / Xinhua 
She said she hoped they all can grow up in a comfortable, safe and warm environment at the center.
Another school called Amai Mugabe School owned by the first lady has promised to give these orphans a free education.
At this school, Chinese language classes play a special role to advance cultural links and understanding, school administrators said.
At Amai Mugabe School, two educators from China are teaching Mandarin to the school's 128 students, who range from preschool age to the seventh grade.