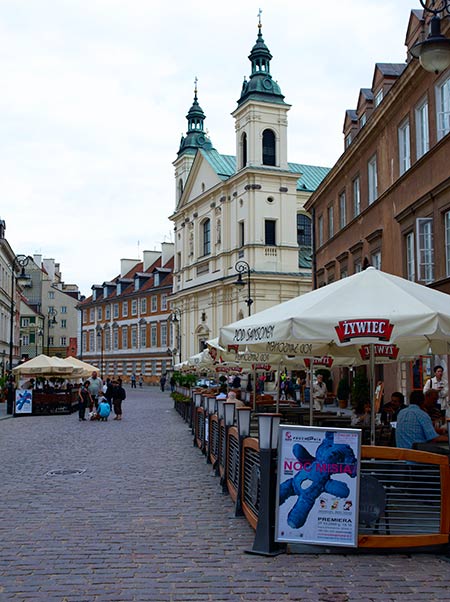 Warsaw Old Town. Provided to China Daily
Poland is somewhat new destination for Chinese tourists, compared with France, which gets about 2 million Chinese visitors a year. But Poland, which goes back to the arrival of Slavs in the area more than 1,000 years ago, is a vibrant land full of history and culture.
Poland is a crossroads in Europe, a place shaped by and sometimes caught between powerful rival forces. It is a dynamic land, where the pace often is quick and restaurants and bars frequently are surrounded by a merry, noisy atmosphere. It is an industrious place, where GDP growth runs about 3 to 4 percent, which is relatively strong for Western countries.
There are 14 UNESCO sites across the country, which is a multicultural nation with a variety of customs, traditions and historical monuments corresponding to different groups and regions.
The capital city, Warsaw, is a must-see place, an important business center with sophisticated nightlife and elegant dining. Heading into the city from the airport, you first see Soviet-style architecture built after World War II, with the most famous being Warsaw's Stalinist-style Palace of Culture and Science, also the highest building in Poland at 231 meters, including a soaring spire.
The best-known tourist attraction in the city is Warsaw Old Town, originally established in the 13th century. Its heart is the Old Town Market Place, filled with restaurants, cafes and shops. The area's medieval-style architecture sets the tone, including city walls, the Barbican - one of the few remaining parts of a complex of fortifications around the city - and St. John's Cathedral.
During WWII, more than 85 percent of Warsaw Old Town was destroyed. After the war, the area was rebuilt over five years, based on maps, pictures and paintings from before the war. The rebuilt area is listed as a UNESCO site as an important example of world architectural history from the 13th to the 20th century.