The Combined Joint Task Force-Horn of Africa is a coalition of US and African troops that emerged from the Operation Enduring Freedom response to the 9/11 terror attacks. Their original targets were radical extremists, but now because terror groups are reportedly crossing over into the business of wildlife poaching to raise funds, they've put themselves in the crosshairs of anti-poaching patrols as well.
The endangered African elephant could benefit.
In Tanzania alone, home of the legendary Serengeti and other wildlife edens, recent surveys have shown that elephant populations have declined by as much as 50 percent to 60 percent in just the past five years.
The Center for Strategic and International Studies now confirms that violent extremist groups are actively bartering ivory for weapons and ammunition.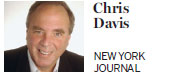 The result is what US Air Force Staff Sgt Eric Summers describes as "compounding a conservation problem with an even larger security problem."
To get after that problem head-on, Tanzanian park and game reserve rangers teamed up with the US Army's 403rd Civil Affairs Battalion (part of the Combined Joint Task Force) and the North Carolina National Guard for two months of anti-poaching training at Rungwa Game Reserve.
"We are here for these two months to train Rungwa Park rangers in field craft to improve their ability to track, capture and arrest illegal poachers," said US Army Capt Michael Wilson, battilion team leader.
"Tanzania has the second-highest concentration of African elephants on the continent. Their population has been halved in the past ten years. It's a crisis that not only affects East Africa - it affects the whole world."
Rungwa Game Reserve game officer Domina Mgelwa said there had been a lot of incidents of poaching and learning from the US Army soldiers was beneficial to adapting to the criminals' methods.
US soldiers, he said, "are more experienced in the field and they have more techniques which are important for us. Time changes and techniques change, so we need some new knowledge and techniques."
Wilson said US soldiers taught rangers skills in first aid, acclimatization, tracking, intelligence, "a full spectrum of training activities."
They also learned about small unit tactics, something Wilson said they were enthusiastic about learning.
"I found the Tanzanian rangers to be extremely friendly, open-minded, hard working and willing to learn," Wilson said. "They came to class everyday ready to learn and - truth be told - we often took them outside of their comfort zone. They never complained, they did what we asked of them, and I think the benefit is that they will go away with skills and knowledge that will stay with them for their remaining time as rangers."
Mgelwa acknowledged that the training was difficult but the rangers pulled together and as a result, built their confidence in protecting the reserve's remaining 44,000 elephants.
Reserve senior game warden Moses Munya said he felt equipped now to fight the poachers, and that he could pass the skills on to other rangers who were not able to attend the training.
"I like the military tactics," he said. "They have trained us how to crawl and different formations to reach the poachers' camp, or even capture poachers."
Wilson believes the rangers will be more effective in hunting down poachers and "the statistics will eventually bear out that our actions here have had a positive impact."
"The opportunity is great," Wilson said. "It's a noble endeavor to comehere and be able to have a positive impact on such an important issue. Every kid on the planet knows what an elephant is. I hope that every kid on the planet can eventually come to a plce like this as see an elephant living in the wild."
A continent-wide survey of African elephants was just released last month by Vulcan Inc. It found that the rate of decline of savanna elephant populations is 8 percent per year, primarily due to poaching. And that rate has been accelerating.
On Sept 24, the opening day of CITES CoP17, the world's biggest conference on the international wildlife trade, marches calling for an outright ban on ivory and rhino horn will be taking place in cities on six continents, including Beijing, Hong Kong, Washington, DC, New York and Los Angles, Rio de Janeiro and Buenos Aires, Rome, Stockholm everywhere.
Contact the writer at chrisdavis@chinadailyusa.com.