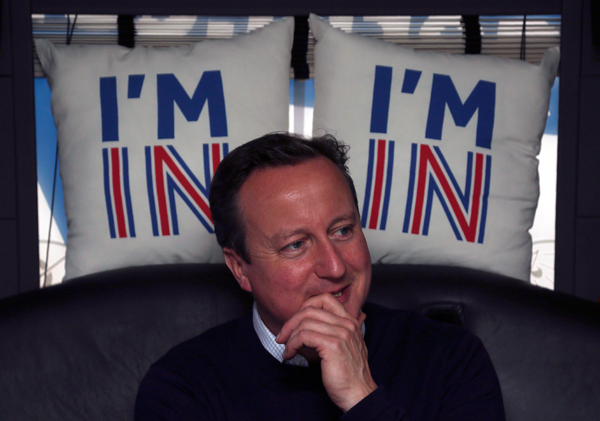 British Prime Minister David Cameron reacts as he travels on his campaign bus from Bristol, Britain on June 22, 2016.[Photo/Agencies]
CANBERRA -- Australia could play a vital role in whether or not Britain remains in the European Union (EU), as around 1.2 million United Kingdom citizens who live down under are eligible to vote in the landmark referendum.
More British expats - dubbed Brexpats - live in Australia than in any other country, and with the contest between choosing to remain or leave the EU tightening, the swing from Australian-based British citizens could help swing the vote.
James Cameron, from the School of Politics and International Relations at Canberra's Australian National University (ANU), said the local British expat vote would be "influential" in the final count.
"A lot of those expats would have been here longer than 15 years, but even if a quarter of those (have registered to vote) then that could still play a part in the final vote," Cameron told News Corp on Thursday.
"It will certainly be influential."