China and the Soviet Union were firm allies in the war against fascism and militarism, forming a bond forged with blood and sacrifice in World War II. Many Chinese devoted themselves to the battle against the German fascists at crucial, difficult times in the Soviet Union's Great Patriotic War. Here are some of their stories.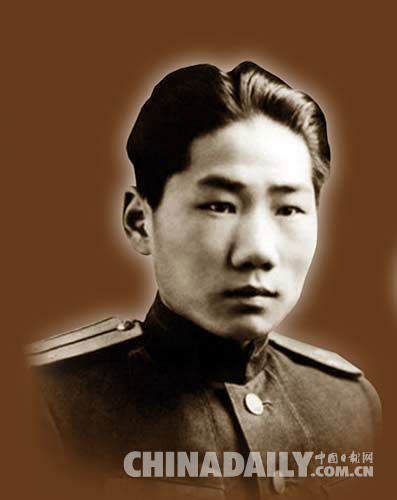 Mao Anying. [Photo exclusively provided to chinadaily.com.cn]
Mao Anying, the eldest son of former Chinese leader Mao Zedong, insisted on going to the front when he was studying in Moscow in May 1942. Seeing the Red Army suffering great losses after the war broke out, Mao Anying volunteered to join the battle. He wrote to Stalin when his application was rejected. Finally, his insistence convinced a general of the Red Army and he fought as the political instructor of the Tank unit under the First Army of Belarus. Mao didn't quit from the battle until occupying Berlin.