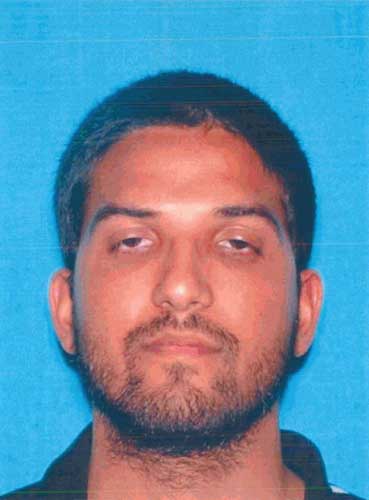 Syed Rizwan Farook is pictured in his California driver's license, in this undated handout provided by the California Department of Motor Vehicles, December 3, 2015. [Photo/Agencies]
Kuko said Farook attended morning and evening prayers from 2012 to 2014, when he stopped coming abruptly.
Farook, who according to Burguan had no criminal record, worked as an inspector for San Bernardino County Department of Environmental Health, the agency throwing the holiday party that came under attack.
Police cited witness accounts that Farook had been attending the celebration but stormed off in anger, then returned with Malik armed with assault gear and opened fire. Burguan said they sprayed the room with 65 to 70 rounds.