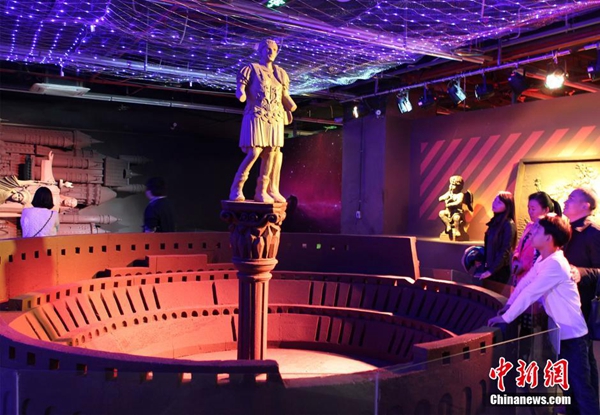 The sculpture of the Colosseum made of chocolate attracts visitors. [Photo/chinanews.com]
'Charlie's Chocolate Factory' appears in Chongqing
Do you ever dream of entering a chocolate wonderland like the one in Charlie and the Chocolate Factory? Now you can realize your dream in Southwest China's Chongqing municipality.
A theme park, named Chocolate Dream Land, which uses 28 tons of chocolate to create different landscapes, opened to the public in Chongqing on Saturday.
More than 40 chocolate sculptures, simulating European style buildings and characters, were designed and built by foreign sculptors. Sculptures include castles, the Colosseum and videogame character Super Mario.