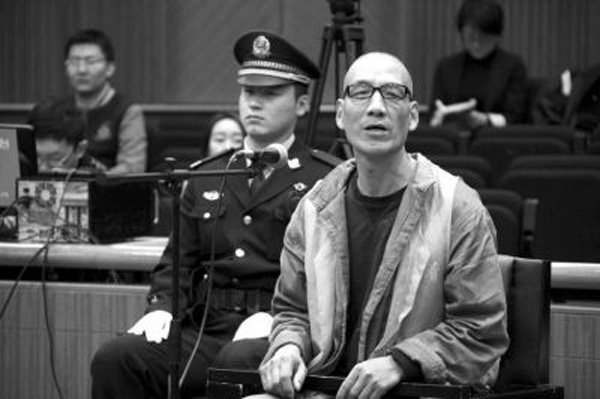 Xu talks at a court in an undated photo. [Photo/Beijing Times]
Smelly feet lead to fatal fight

A Beijing security guard was charged for beating his roommate to death because he had stinky feet, reported the Beijing Times on Friday.

The man, surnamed Xu, said in court that he told the victim, surnamed Zhang, to wash his smelly feet on the night of the incident, but Zhang rejected his advice and the two got into a fight. Zhang's head was knocked against a wall, and the next day, he was found dead from the injury.