Masterpieces of love in fondant
A fondant cake maker is more like an artist who is commissioned to produce a sculpture. Here are the stories behind three cakes made by Mao. Each cake was uniquely meaningful to the people who ordered it.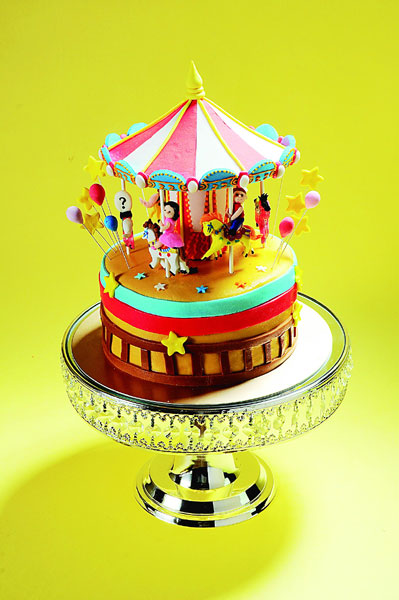 Carousel Cake.[Photo provided to Shanghai Star]
Carousel Cake
This cake is one of Mao's best-sellers. The dream-like cake was ordered by a woman who adopts stray animals. On the carousel, the girl and boy represent the woman's daughter and son while the question mark was left for her animals, which she loves like children.