China Daily website is inviting you to share Chengdu Story with us! and here are some points that we hope will help contributors: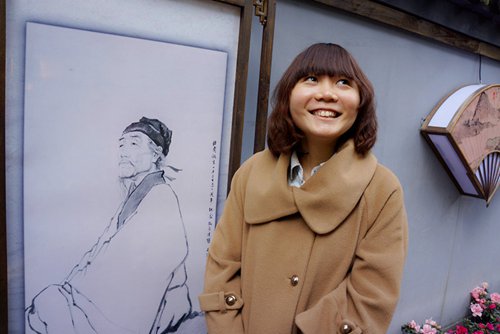 I'm from South Korea. I went to Chengdu in 2013. It was in a winter. I was an exchange student in China at that time. I made some Chinese friends there. One of them was from Chengdu. Chengdu is a city which has pandas. That was the only thing I knew about the city before I knew my Chinese friend from Chengdu. Her name is Qian. She is a pretty girl and used to tell me about her city. I got to know that Chengdu people (perhaps people in Sichuan province?) like eating spicy food. I thought that maybe Sichuan people are just like Koreans because our country's people are famous for eating spicy food too.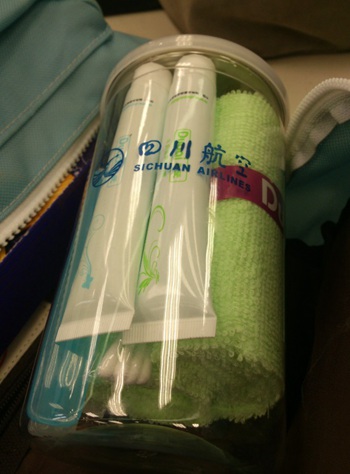 Pic One
During the winter holiday in that year, before I flied back to Korea for Lunar New Year, I went to visit Qian, with another Chinese friend, Jiamei. I flied from Guangdong to Chengdu Airport. What I remember impressively was that I could not find my luggage after the plane landing off. My luggage was checked in in Guangzhou Airport. After I got off the plane, I waited for a long time by the luggage belt but did not see my red case. I was so anxious and thought that it was lost. Everything was in my case, including clothes, glasses, and cosmetics, etc. I almost cried at that moment. My Chinese was not good but fortunately, I was with my Chinese friend, Jiamei. She calmed me down and helped me to ask the staff at the airport. The staff told us that my luggage was still in Guangzhou due to breakdown of machinery. Besides me. There were other several passengers whose luggage cases had been left in Guangzhou as well. The staff kept apologizing and gave me a gift as compensation. The gift was a pack of travel sized toiletries (just as Pic One). The staff asked me to leave my hotel address and promised to send me the luggage once it arrives at Chengdu. Thanks to God, I got back my case at night. I think I would never forget this city because of the episode.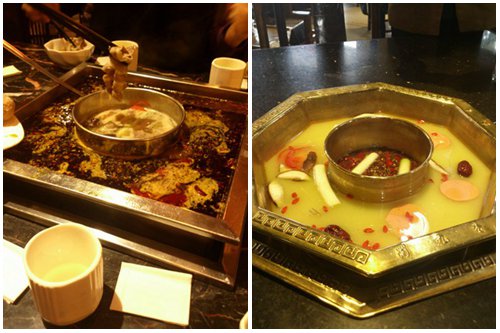 Pic Two & Pic Three
Another interesting thing when we travelled in Chengdu was about eating Sichuan hot pot. Qian took us to a famous restaurant to try hot pot. I already forgot the restaurant's name. Because Jiamei is a Canton people and cannot eat spicy things too much, we ordered hot pot with some clear soup in the middle. As the picture two, the volume of spicy soup was much larger than that of clear soup. The spicy taste of Sichuan hot pot was so different from the classical peppery flavor in Korea. Korean spicy taste is mixed with sweetness but Sichuan's flavor is boiled by diverse spices, pepper and chili which can easily choke people to tears. Jiamei and I kept weeping off tears and snivel while eating the food in spicy soup. Qian kept laughing at us. As a Korean who came from a nation which is famous for eating spicy food, I felt so awkward. However, I love this kind of sesame-oil hotpot but just could not eat too much.
The next day when we ordered hot pot again, we asked the waitress to swift the volume of spicy soup and hot soup (as Pic Three). The waitress was surprised and laughed. I thought the spicy soup this time was not as spicy as what we ate the day before. Perhaps it is just because we had got used to spicy taste here.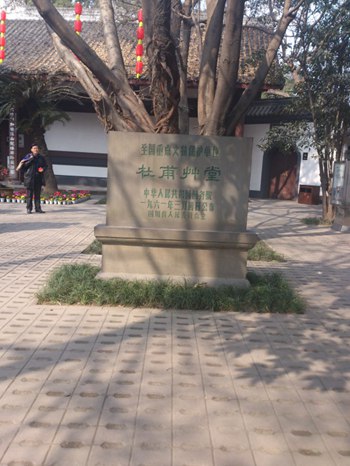 Pic Four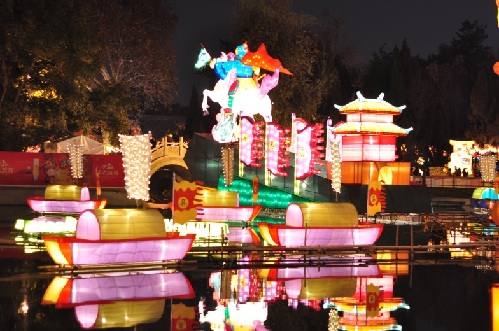 Pic Five
In Chengdu, I also visited historic site (Pic Four), places where has colorful lights (Pic Five), a street that sells all kinds of artworks ( Pic Six and Pic Seven), etc. Memories were rushing back while I was flipping the picture album. This is my story with Chengdu.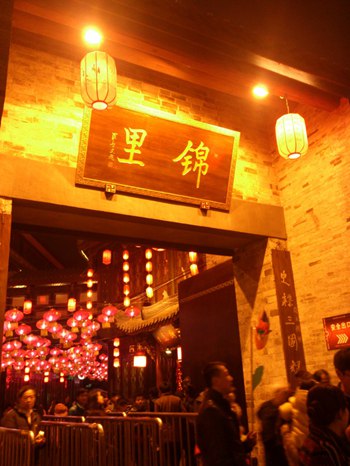 Pic Six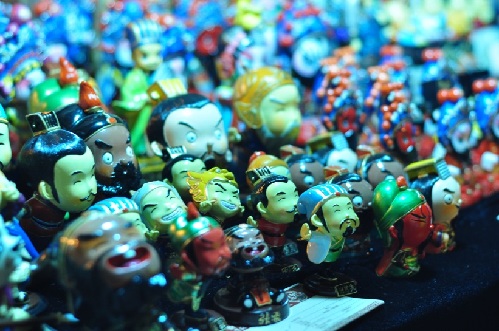 Pic Seven
The opinions expressed do not represent the views of the China Daily website.
[Please click here to read more My Chengdu Story. You are welcome to share your Chengdu stories with China Daily website readers. Please send your story to chengdu2016@chinadaily.com.cn]