Spring Festival couplets, niangao cakes and family dinners help to create a festive air during Chinese New Year. So, too, do New Year posters.
A tradition dating back to the Song Dynasty (960-1279), New Year posters are often themed with chubby cute babies, inspiring young girls, abundant harvests and folk deities.
Taicang resident Zhang Jinming has been collecting such posters for more than 40 years. At his home in Pailou village, Zhang recently put his collection of some 10,000 posters on show.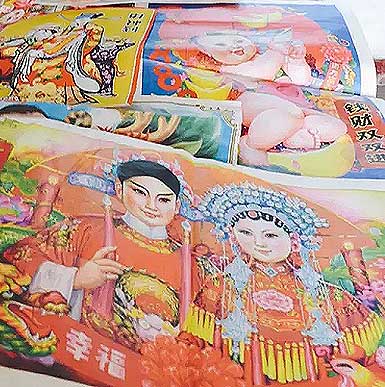 Zhang Jinming has amassed a large collection of New Year posters over the years. [Photo from taicangdaily.com]
According to Zhang, before the founding of the People's Republic of China, New Year posters came in the form of two main types – those depicting Gate Gods to deter bad omens and ones heralding a happy new year.
Taicang folklore researcher Lu Jiande said that Gate God posters were often pasted on the front doors of residences to warn away bad luck for the year, while other types of paintings were posted inside main halls of each household.
After the founding of the PRC, a change of theme took place, and national leaders such as Mao Zedong and Zhou Enlai became regularly featured on the posters.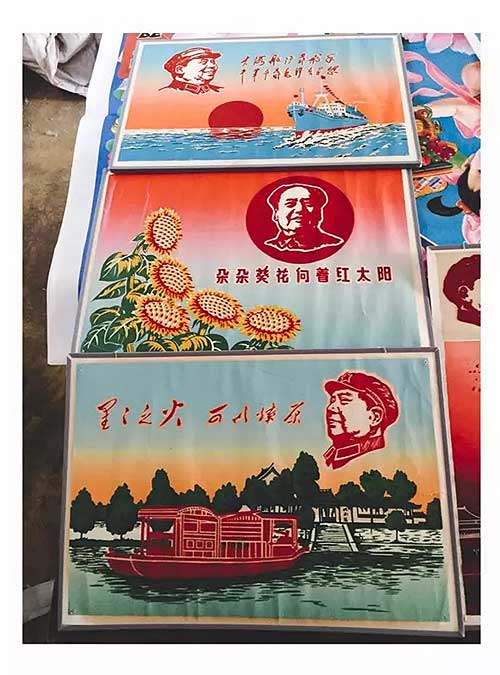 New Year posters featuring national leaders of China's modern history feature in Taicang resident Zhang Jinming's collection. [Photo from taicangdaily.com]
During the early days of the PRC, a new artistic focus began. Poster releases during this period would often depict workers plying various trades in white shirts and dungarees building a new China and working together for the common good of society.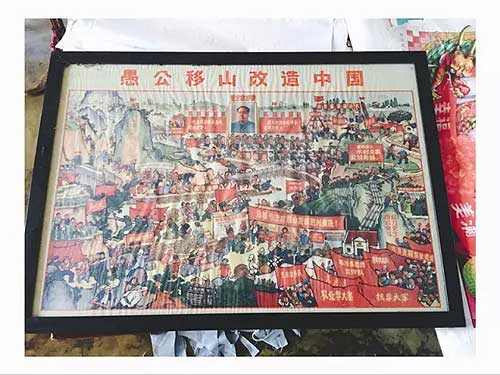 This New Year poster from Zhang Jinming's collection highlights the industriousness of the Chinese people after the founding of People's Republic of China. [Photo from taicangdaily.com]
The "cultural revolution" (1966-76) was also reflected in New Year posters, an era still fresh in Zhang's memory. After having joined the army in 1969, Zhang said that one poster in particular from this time reminds him of his young years the most.
In the 1990s, following the adoption of the reform and opening-up policy, the creation of New Year posters covered more themes of expression. They included scenes from hit movies, landscapes from across the world and blooming flowers.
As cultural life enriched in the country and the economy developed, New Year posters faded out from Chinese life in the 21st century, along with other traditions. Many people, particularly the older generation, feel that the festive air of the Lunar New Year has been somewhat diluted as a result.
However, it is Zhang's belief that the ultimate purpose of the New Year celebration is about the happiness of family reunion, not the rituals and ceremonies.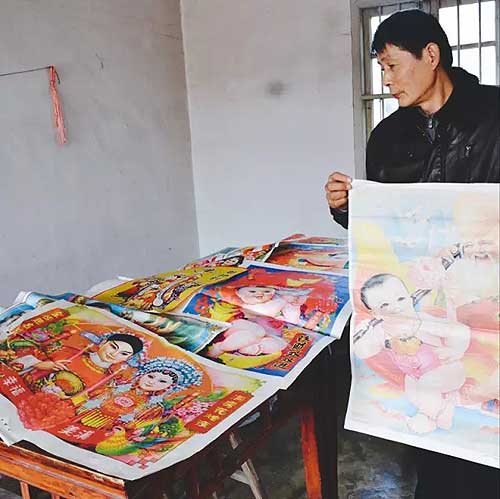 Zhang Jinming shows off his collection of New Year posters. [Photo from taicangdaily.com]
By Liu Sitong and edited by Jacob Hooson