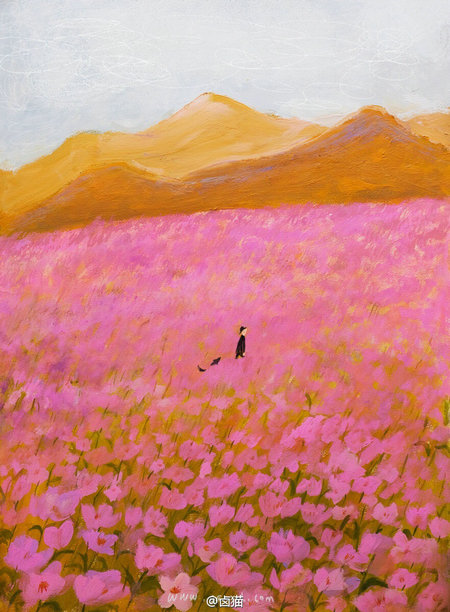 Lu Mao's painting. [Photo/Sina Weibo]
Fox Feribo and love
"I think a fox looks like a carrot. It came into my mind, and I decided to bring it out on paper," Lu Mao said.
Fox Feribo does resemble a carrot: both are very bright orange.
In the book Fox Feribo, Feribo had a crush on a rabbit when he met her on a nice day. Although she ran away when he wanted to say hello, Feribo still wished he could make the rabbit like him.
This is a story about unconditional love and change. How people change for their loved ones is illustrated through lovely pictures in the book.
Being pure and mild, Feribo's love for the rabbit is not possessive but something similar to hope. This kind of affection may wake up many readers' memories about the efforts they made for their sweethearts. And maybe the meaning of true love: to give, not to ask.
Lu Mao also used his original idea to end the story. In the final chapter, Feribo's wish came true and he became a carrot, something a rabbit likes.
On the occasion of Children's Day, Lu Mao told chinadaily.com.cn: "I wish I could have a child's heart forever, for it is so precious."