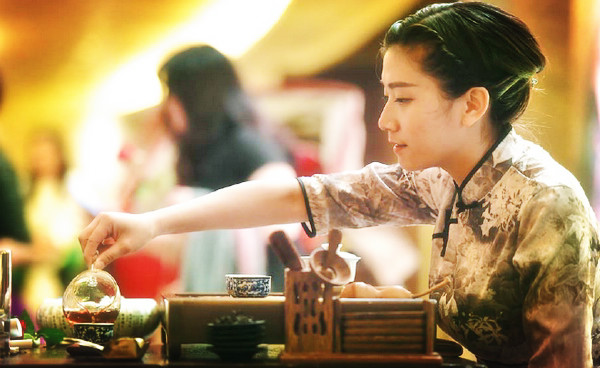 Shangri-La is offering a culinary adventure across five cities in China that features Chinese teas harvested in spring. [Photo provided to China Daily]
Drinking tea, China's national beverage with a history of more than 4,700 years, is an age-old tradition for Chinese people. Spring teas are especially popular for their rich flavors.
Harvesting the best Chinese tea leaves is based on the best time to consume them. There are numerous varieties to choose from, from yuhua tea from Nanjing, biluochun from Suzhou, longjing from Hangzhou, zhuyeqing from Chengdu and babao tea from Xi'an.
In celebration of spring and the Chinese tea culture, Shangri-La Hotels and Resorts presented a tea-inspired culinary experience in April across five destinations.
The tea-inspired dishes were created by Shangri-La's Chinese executive chefs: Peter Yu in Hangzhou, Joe Hou in Nanjing, Li Tok Fan in Chengdu, Randy Zhang in Xi'an and David Lui at Jing An Shangri-La, West Shanghai.
The chefs presented their interpretations of the spring season, integrating teas and the freshest seasonal produce into their dishes.
Each hotel's menu was designed to showcase the uniqueness of each destination and featured Shangri-La's spring tea as recommended by the Shangri-La Group's professional tea sommelier. Promotional menus are available until the end of May.