Olivier Roller: A personal pilgrim for power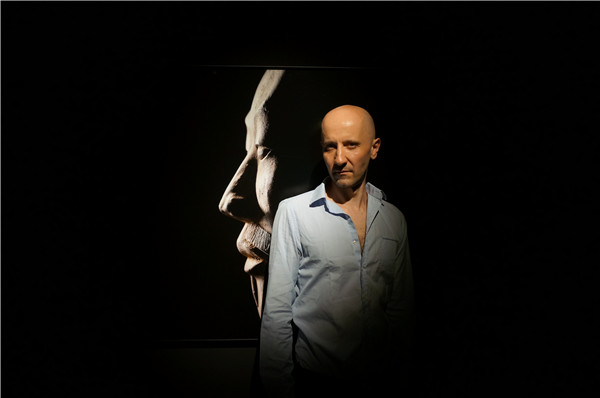 French portrait photographer Olivier Roller [Photo by Ruan Fan/chinadaily.com.cn]
French President François Hollande, never thought he would have to climb up all the way to the top of an old building in Paris just to get one photo out of a one-hour shoot.
And he probably didn't expect that in the presence of his two bodyguards, he would be cuddled and at times, was ordered to pose as told.
But that's how it went when he accepted the invitation to have his photo taken by French photographer Olivier Roller, under whose project Figure of Power, the president is only François représentant" (Representative François).
The project, which features dozens of important figures, including politicians, financiers, media moguls and diplomats, confronts the audience with the question of what is power and how does one think about it.
Roller said that no matter how people adore and praise power, he himself always tries to play it down.
In mid-May, he had a short meeting with Apple CEO Tim Cook, who paid a visit to one of his power exhibitions at the Temple Restaurant in Beijing during a lunch break.
Roller gave Cook a short tour of the exhibition, and told him that he could also be part of the exhibition, only he is not identified as Tim Cook, but "Cook tech-power, perhaps".
He also showed Cook his phone – not Apple of course, but an LG. Cook laughed.
"The problem of these people is they are too powerful, that people around them are so 'simpatique' with them, saying all beautiful things to them. But what they say is not always real, even if you're an important person," he said.
"I have to see them nude – intellectually, if I want to make a good picture, so I always work my way to do it."