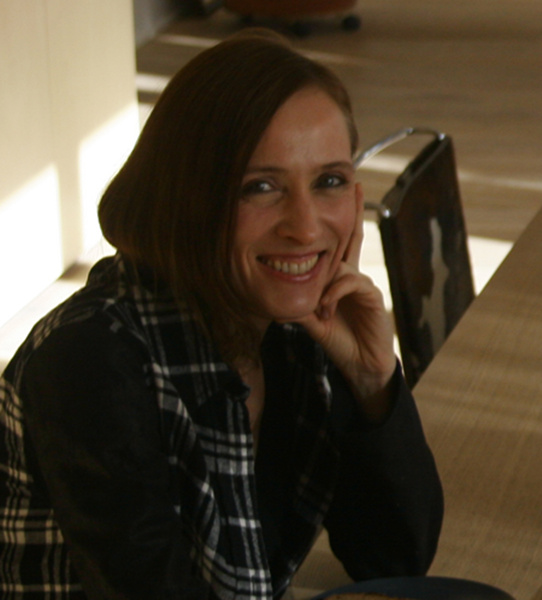 Martina KoeppelYang, curator of Advance Through Retreat. Photo provided to China Daily
He would turn the table to get instructions for which to process his artwork. For example, he followed the table's instruction and had one of his paintings spun for five minutes in the laundry machine.
Huang reduced his creative ideas to the table's randomness. This was his response to the heated discussion in China about the rise of individuality at that time.
German artist Pablo Wendel's video recording of the performance Terracotta Warriors Xi'an China is on exhibition. In 2006, Wendel was a student at the China Academy of Fine Arts, Hangzhou. He made a trip to Xi'an, disguised himself as a Terracotta Warrior and jumped into the archaeological pit, lining up within the ranks of the warriors onsite.
Wendel's performance brought vitality to the ancient figures in a humorous way.
If you go:
Rockbun Art Museum
20 Huqiu Lu (Road), Huangpu district, Shanghai.
10 am-6 pm, Tue-Sun, until Aug 3.
021-3310-9985.
Regular guided tours are given at 2 pm every Sunday.
30 yuan ($4.8).