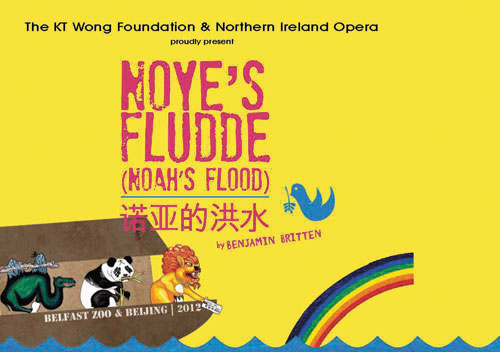 [Photo/China Daily]
This is an opera for children.
Benjamin Britten was among the 20th century's most renowned composers. His works are distinguished by a British style infused with innovation.
In 1957, Britten created the one-act opera Noye's Fludde based on the biblical story of Noah's Ark. The composer combined professional singers and amateur actors with music embellished with children's vocals that portrays vivid scenes and actions.
The New York Times comments: "Like all good creators, Britten knows when to embrace naivete and how to avoid it."
11 am, 3 pm, 7:30 pm, Oct 27. The Orange Hall, Sanlitun Village, Chaoyang district, Beijing.