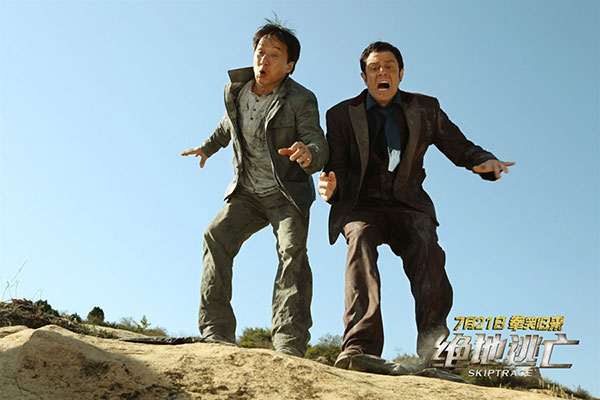 A poster for "Skiptrace" [Photo/mtimes.com]
Skiptrace continued its dominance of the Chinese box office, earning 324 million yuan - nearly 49 million US dollars - for the week ending on July 31st.
China Film News reported the totals on Monday, saying the action comedy starring Jackie Chan has taken in more than 730 million yuan since it debuted on July 21st.
Domestic fantasy League of Gods earned 200 million yuan in its first week of release, good for second place.
The Legend of Tarzan dropped to third place with 94 million yuan in sales. The Warner Bros. release has made 277 million yuan in China since it opened on the mainland on July 19th.
Japanese film Doraemon and domestic animation Yugo & Lala 3 round out the top five.