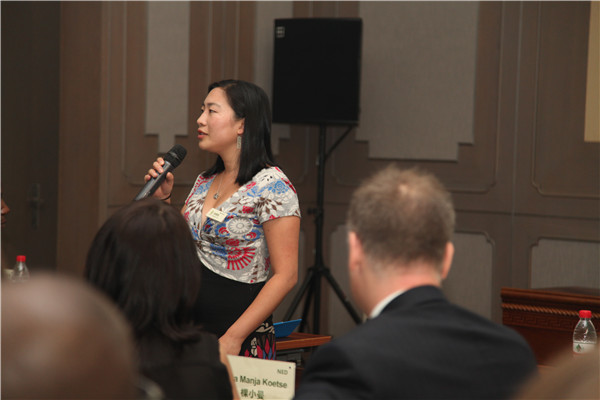 Patricia Yu speaks at the 2016 Visiting Program for Young Sinologists. [Photo/Chinaculture.org]
Patricia Yu is a PhD candidate in the History of Art department at the University of California, Berkeley in the US. She shared her story with China culture and language as she took part in the 2016 Visiting Program for Young Sinologists in Beijing. You can contact her at patriciajyu@berkeley.edu.
My primary contact with "China" has been through learning its language, its history, and its material culture. I am a heritage speaker of Chinese; when I was growing up in Los Angeles, my weekends and summers were spent in Chinese school. In college, I continued Chinese as a foreign language and majored in the history of Asia.
I wrote my undergraduate thesis on the role of clothing and fashion in China's modern political transformations from empire to republic to socialist state. My interest in Chinese art history also began during undergrad. My art history professor would always take time during class to show us actual examples of Chinese artifacts from the college museum collection.
We looked at Chinese ancestor paintings, handled delicate porcelain, and examined the symbolism of Qing dragon robes. In our student exhibitions, we learned how to structure object-based narratives. I became very interested in the material culture of China, and applied to graduate school in art history at Berkeley.