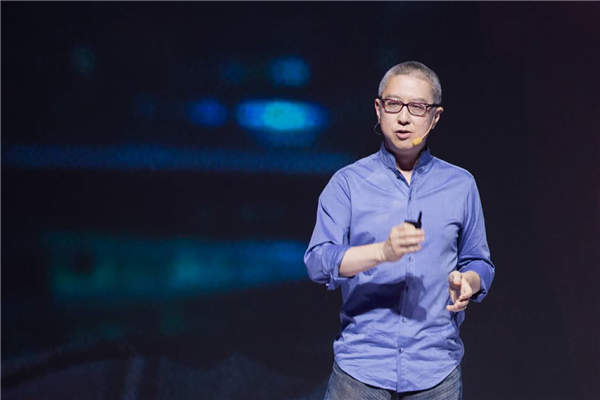 Youku founder Victor Koo launches his company's VR development plan in Shanghai.
According to Wei Ming, vice-president of Youku, tourism is among areas where VR is most needed. Ten documentaries and a tourism series that have been made with VR technology will be released by the company toward the end of the year.
Online users can watch the programs with aerial views, the angles of which can be freely chosen, he says.
More variety and reality TV shows, including last year's hit Go Fighting, will offer VR points of view to give audiences "positions" to watch the scenes.
Wei says his company may encounter challenges while making such VR videos due to the different methods of shooting traditional TV programs or films and those based on VR.
"When audiences hear sounds from the back of a cinema during normal film-viewing, they think the sounds are coming from somewhere far," Wei says. "But with VR, they'll likely turn around as the sounds will seem close enough and real."
The acclimatization will take time, he says.
VR hardware biggies like Sony, HTC and Samsung have recently begun to woo the Chinese market aggressively, but Koo says his company isn't distracted by the digital war.
"The hardware (facility) market is a bit irrational. It's too adventurous to enter the market now," says Koo.
There is a shortfall of quality content for VR in China today, so developing the business slowly makes sense to him.
A regular pair of VR glasses sells from 2,000 yuan ($300) to 6,000 yuan on major Chinese online stores, which Koo considers steep for ordinary consumers.
But a solution is in sight, even if temporary.
At the same event, Youku launched its VR app for android phones and said an app for Apple phones will come soon. The android app can upload more than 20,000 short VR videos for viewers who just need a paper or plastic box in which to place their cellphones and broadcast their own VR films.
"When good content is produced, more people will come into the industry and VR will become mainstream," Koo tells China Daily.