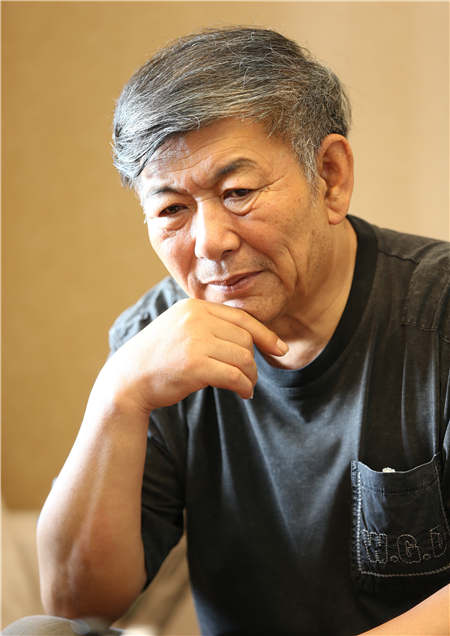 Artist Wang Yong [Photo provided to China Daily]
Artist Wang Yong has had a passion for calligraphy, Chinese painting and seal cutting since the age of 12. And his solo show in Taiyuan, in Shanxi province, offers a glimpse into the world of the versatile artist's understanding of traditional Chinese art.
The 68-year-old has more than 100 works of his calligraphy, ink paintings and seals of stone and clay on display at Taiyuan Art Museum through May 30.
The show attracted hundreds of visitors and some well-known Chinese artists on Sunday when it was opened to the public.
"It's very rare to have a versatile artist - good at calligraphy, painting and seal cutting. Wang is one such master with a unique style," says Fan Di'an, head of the Central Academy of Fine Arts.
Typically, a Chinese painting also has a poem or a sentence on it to give viewers a sense of the painter's feelings when he was working on it.
So, it was common for a painter to invite a calligrapher to write sentences or poems on his painting, and to put his name on the work using a seal made by another artist or craftsman.
But, in Wang's case, he does all the three things himself.
And Wang says: "Chinese calligraphy, ink painting and seal cutting have a lot in common. For me, they are the same art form."
Hu Kangmei, an artist known for his calligraphy, says Wang blends his calligraphy technique into ink paintings and seal-cutting.
Wang set up the department of calligraphy in 2010 at the Central Academy of Fine Arts, a college that has produced many well-known artists.
But before the department was set up, many artists believed that calligraphy was not an art form that matched Chinese painting to merit a separate department in art colleges.