Jamie Oliver launches a food 'revolution', one egg at a time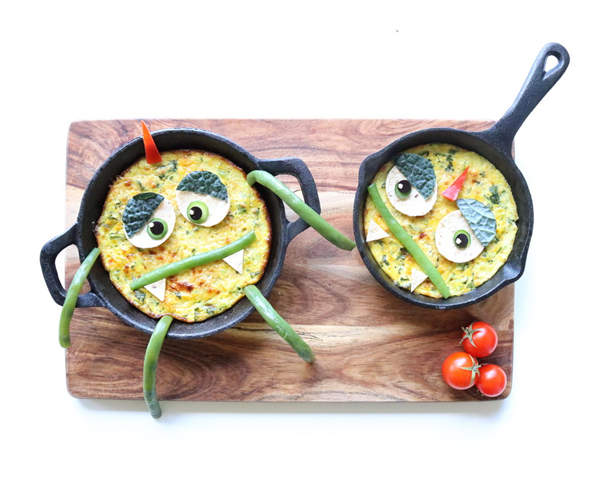 To chef Jamie Oliver, an omelet can be a perfectly balanced nutritious meal that can even appeal to kids. Photos provided to China Daily
Making an omelet may not sound like a revolutionary idea. That basic egg dish, however, is at the heart of what celebrity chef Jamie Oliver calls Food Revolution Day, which he's hosting globally on Friday.
"This ultimate fast food can be a perfectly balanced nutritious meal, depending on what you put in it. But what does your choice of fillings say about you and where you're from?"
Making good food choices has become Oliver's clarion call.
"If Type 2 Diabetes were a country," says the British TV chef, restaurateur and author, "it would be the third-largest country in the world."
While his healthy-eating crusade has been focused on home cooking, it promotes a way of thinking that makes consumers smarter about what they eat in restaurants, too.
Oliver, whose restaurant network has grown to more than three dozen eateries worldwide, including two Jamie's Italian outlets in Hong Kong, is staging an array of events this weekend, including "schools cooking our recipes, ambassadors hosting cooking classes and pop-ups featuring our recipes".
At 5 pm China time on Friday (10 am in the UK), Oliver will kick-start a relay of live videos on his own Facebook page with cooking, advice, debate and fun. Then, he hands off to teams in 10 other countries across six continents. Each country-Australia, India, the US, Kenya, Canada, Tanzania, Germany, Netherlands, Nigeria and Brazil-will host its own event with famous culinary faces and celebrities throughout the day.
"We'll be broadcasting to people all over the world," Oliver says, "demonstrating how important good food and cooking skills are in the fight against diet-related disease."
Oliver famously began a formal campaign to ban unhealthy food in British schools and to get children eating nutritious food instead. His efforts to bring radical change to the school meals system, chronicled in the series Jamie's School Dinners, challenged the junk-food culture by showing schools they could serve healthy, cost-efficient meals that kids enjoyed eating.
"Access to good, healthy food is a basic right for every child," he says. "Let's make that a reality."