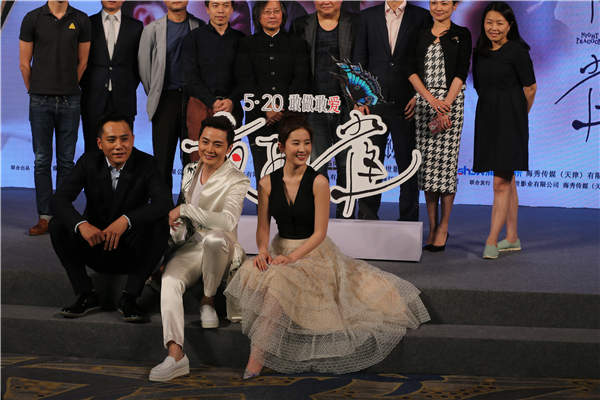 [Photo by Jiang Dong/China Daily]
"I always want to shoot something beautiful," he says.
Geographical features can also be seen as cultural marks in his films.
In recent years, Dai has spent part of the year in Chengdu, a city which he believes resembles Paris because of its slow pace and artistic temperament.
Born in East China's Fujian province, Dai was sent to Sichuan province during the national campaign of "re-education" from 1971 to 1974.
He moved to France in the mid-1980s where he also became a best-selling author in French. His novel, which inspired the namesake movie Balzac and the Little Chinese Seamstress has been translated into nearly 20 languages.
Dai, who has deep roots in both China and France, says French filmmakers, given their limited access to markets, have more possibilities and government support to do art-house films.
"But China is different. It is such a huge market.
"I believe its future will more like Hollywood's.
"Big-budget and commercial films will dominate."
He says that while he understands investors' demands, he will continue to follow his heart.
"A movie is something personal to me, which is close to here," he says pointing at his heart.
Related:
Still photos of upcoming film Night Peacock
Death, life and femininity with Dai Sijie
Trailer of Night Peacock