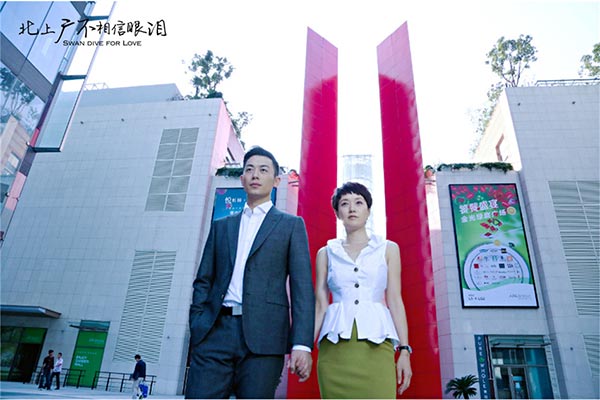 Zhu Yawen (left) and Ma Yili.[Photo provided to China Daily]
Stress has become a part of big-city life, and a new TV series now focuses on it.
Launched on Nov 7, two episodes of the Swan Dive for Love are aired during prime time every night on Beijing Satellite TV. Set in Guangzhou, the 44-episode series narrates the story of a white-collar couple — the wife from Shanghai and the husband from Beijing — striving to make themselves richer amid a series of challenges.
Veteran actress Ma Yili and rising actor Zhu Yawen play the lead roles.
"When I graduated from Beijing Film Academy in 2006, I found it had been very difficult to get a minor role in a movie or TV series," Zhu, known for the recent thriller, The Witness, said of the early days in his career.
"To survive, I had to wait in queues for stand-ins every day," he said at a Beijing event for the TV series on Nov 3.
Li Jun, the director, hopes the series will tell young Chinese that they should face the challenges, as "tears and running away" doesn't solve problems.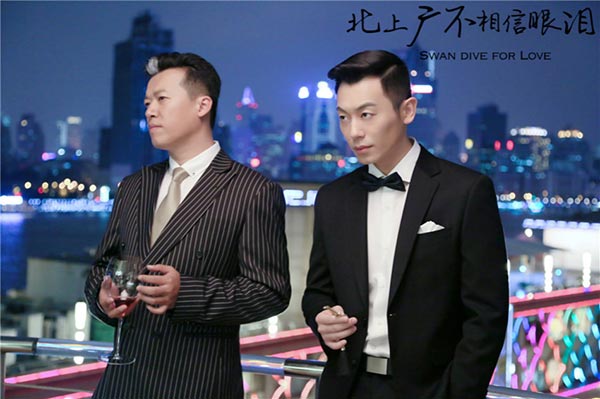 Actor Zhu Yawen. [Photo provided to China Daily]
Related:
TV series about students abroad to air in 2016
Xingguang Dadao contestants to participate in upcoming drama