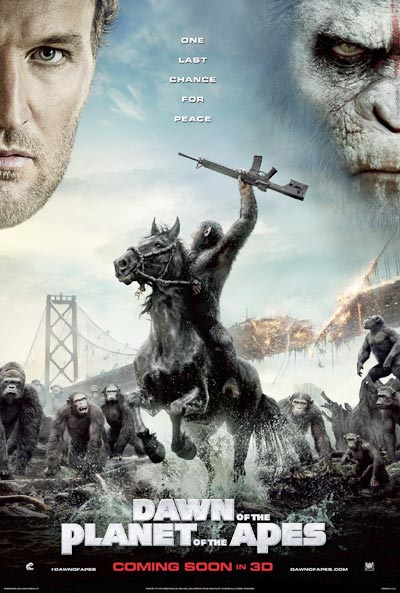 Film poster of Dawn of the Planet of the Apes. [Photo/Agencies]
US blockbuster "Dawn of the Planet of the Apes" reached the top of China's box office during its fourth week screening.
From Sept 15 to 21, the film gained 52.9 million yuan ($8.6 million,) raising its box office totals to 647 million yuan since Aug 29, according to the weekly box office report released by the China Film News, an industrial journal, on Tuesday.
The film gained 277 million yuan its first screening weekend, topping the weekly box office. It was shortly knocked down in the week from Sept 1 to 7 by the newly screened "The Expendables 3", but managed to regain first place in the following weeks.
Its major rival "The Expendables 3" ranked the second last week. Two US productions, "Non-Stop" starring Liam Neeson, and "Into the Storm" starring Richard Armitage, came in third and fourth while fifth place went to the Chinese romance film "But Always".
According to the report, about 10 million people in China went to cinema last week, slightly down 3.6 percent year on year. The national box office totaled 326 million yuan, down 6.6 percent year on year.