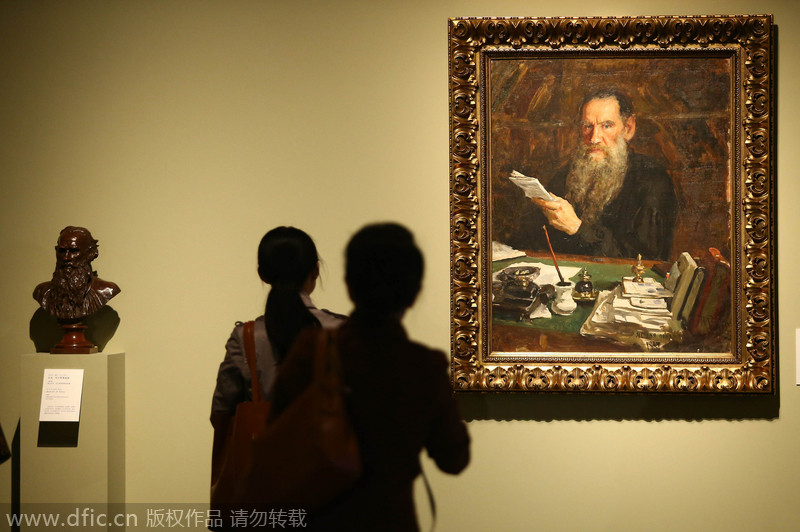 A portrait of Russian writer Leo Tolstoy is displayed in the National Museum of China on Tuesday. [Photo/IC]
The National Museum of China opens an exhibition examining the life of Russian author and philosopher Leo Tolstoy on Tuesday.
Titled "Leo Tolstoy and his era" , the exhibition is co-hosted by the National Museum of China, the Yasnaya Polyana Museum of Russia and Leo Tolstoy Museum of Moscow. It will last till December 21.
Designed to shed light on the author's thought process and artistic achievements, the show is divided into six units: prelude, family, literature, exploration, China and echoes.
A total of 255 pieces of exhibits of him will be displayed, including oil paintings, prints, sculptures, manuscripts, books, letters, photos and daily utensils.
Key exhibits will include Portrait of Leo Tolstoy painted by the Russian painter Ilya Rebin, Statue of Leo Tolstoy by Gay and Ginzburg, manuscripts of "War and Peace", "Anna Karenina" and "Resurrection", and possessions used by Tolstoy when he was alive.