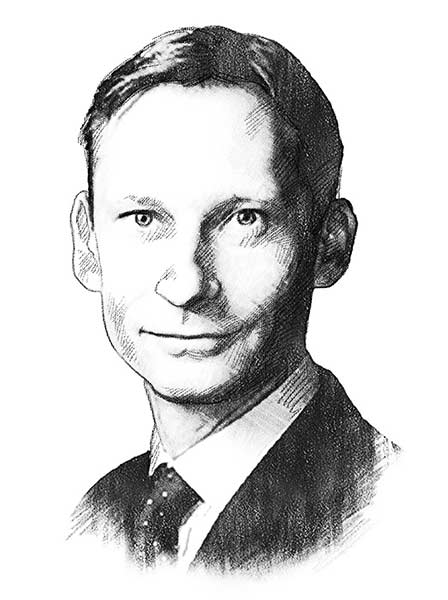 Igor Prerovsky, chief executive officer of Home Credit China [Photo/China Daily]
A1 We are impressed by the new consumer finance policy for national roll-out and how China has made the promotion of inclusive finance a national strategy. In June, Premier Li Keqiang chaired an executive meeting of the State Council where a decision was made to expand the pilot program for consumer finance companies across the whole country to drive economic growth by consumption. As a provider of consumer finance, Home Credit is a follower and practitioner of inclusive finance. It coincides with China's national strategy. We hope to enable more mid- and low-income consumers to have access to financial services, to help them establish their first credit history by using our services and give them an opportunity to be served by other financial institutions in the future.
A2 Although the global economic recovery is slow and China is experiencing economic transformation, the improvement in people's well-being known as the "people-oriented" policy is the first priority of the central government. This reminds me of a good Chinese word, fuzhi, which means a stable living environment, safe and peaceful social environment and a relaxed and open political environment.
A3 We believe that China's economic transformation has shown great potential for future growth. Consumer finance can play the role of a catalyst to directly contribute to the development of the macroeconomy. Compared with Europe, China has achieved significant growth on the economic front. Home Credit is confident that this kind of growth will continue in the country.
A4 To Home Credit, China is not just a vast market with a huge customer base. What is important is that, as the global economy is on the downturn, China maintains steady growth and we can generate profits. Besides, the market in China is really diversified, and China's Internet industry is leading the world, which brings new technology to Home Credit.
In the past two or three years, China's consumer finance industry has seen rapid growth. The Internet Plus concept has driven a further division of the industry into various niche sectors and accelerated its overall development. Today, Home Credit shares the successful experience we have accumulated in China with the other markets where we have operations.
A5 Is there any chance that you can experience Home Credit's financial services for consumers when you go to the countryside to see how they help to improve people's lives in the regions?