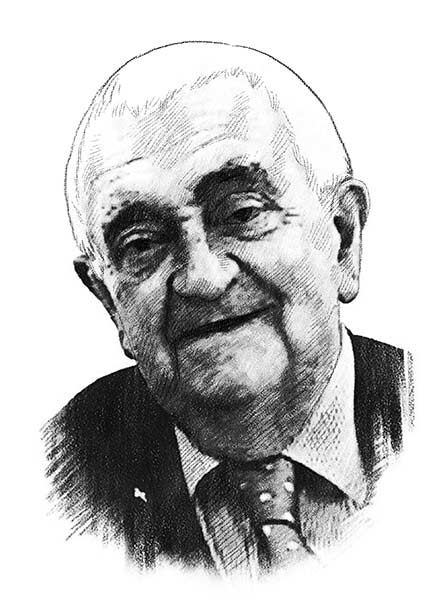 Alan Barrell, Professor and entrepreneur in residence at the Judge Business School at the University of Cambridge [Photo/China Daily]
A1 The continued focus on innovation and entrepreneurship-in the economy, business, and especially within the education system. Late last year, I had the privilege to work at a major National University Teachers Conference in Beijing, where government, academics and business focused on the critical importance of entrepreneurial education and the successful startup and scale-up of new companies, as well as the invigoration of existing enterprises with new ideas, creativity and education.
I have been particularly impressed with the support given by the Chinese government in the higher education sectors to entrepreneurial education-including the work of Entrepreneur Training China, an organization with which some of us are collaborating from the UK.
A2 Stabilizing sustainable economic growth and rebalancing the economy to generate faster progress in domestic consumption and less reliance on exports remains key.
Developing the service as well as manufacturing industry sectors, and matching skills needs with talent coming through an increasingly effective higher education system, will be important. Employment and employability issues will need special focus and attention.
The stabilizing and appropriate regulation of public markets/stock exchanges, and the direction and regulation of emerging financial market sectors-such as online finance-will bring great benefit to the fast-growing end of the economy where smaller innovative companies are being born and struggling to grow and scale. Fintech-financial technology-can become as important a sector in the key centers of financial strategy and management in China as it has become in London.
Balancing entrepreneurialism with regulatory evolution that still permits creativity and new business growth to flourish have been challenges to all nations-not just China-and the Chinese economy has grown faster, consistently, than all others of any size during the last three decades. Adjusting to managed, balanced, sustainable growth is challenging. But from my viewpoint, things are moving positively.
A3 It is often overlooked that growth of the Chinese economy is dependent upon the overall growth of the world economy. China is, after all, the largest trading nation within the world economy. So it is dependent upon what happens in its export markets overseas. The prospects for the world economy are not of significant recovery, nor major decline.
The Chinese economy, measured in macro terms, will do well this year to maintain 6 to 7 percent GDP growth, in my opinion. I am assuming some economic recovery and progress in the world economy in making that statement. And earlier points made about the rebalancing of the Chinese economy-with more growth in domestic consumption-will be important, as will the control and management of debt/borrowing.
Where the money is invested will be important. More focus on productive industry and overseas investment in industries that bring needed new technology to China, rather than just more investment in real estate, are trends I hope to see.
A4 The opportunities for the UK and Europe as China continues its global development are immense-as some of us predicted following the exciting visits of President Xi to our continent-and especially the UK.
As I have written before, collaborations on joint research, and especially on attracting much more Chinese investment into the UK and Europe in sectors such as mid- and high-technology (technology that will benefit Chinese industry and can penetrate Chinese markets), together with collaborative education and organization developments with more Chinese executives participating in investee companies in the UK and Europe, as well as more companies from both continents venturing forth to work together across the world-especially midsize companies-is an area of great opportunity for all.
Practical international expansion-more companies operating together across borders and cultures-and acceleration in the speed of progress would be of great value in stimulating world economic growth overall.
Sectors where special progress is possible-on my list-would be healthcare, medical (including regenerative medicine and genomics), pharmaceuticals, agriculture, "cleantech/greentech/environment" and advanced materials development, including nanotechnology. Robotics and machine learning will also offer great opportunities.
A5 Simply to enable the flow of young people to and from China-as we have seen in the past decade-with an open-minded approach to international education and collaboration, and to keep the pressure on the higher education system and industry to encourage imagination, creativity, innovation and entrepreneurship as key elements in the development of people.
Also to find ways to apply these kinds of principles to earlier stages in the education process, as I saw happening on my last visit to Beijing, where a pilot study looking at encouraging greater creativity in primary education is being undertaken.
China during centuries of world history provided so many of the great inventions that have benefited the world economy and humanity-concluding on a positive note-education and the release of creative energy could lead to a new age of superinventiveness for China. I would like to convince Premier Li about that.