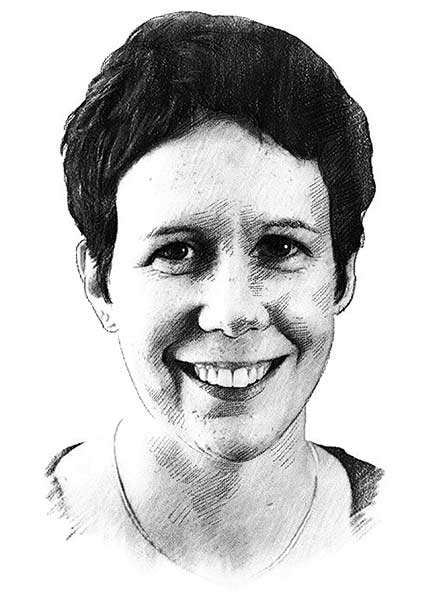 Sarah Boumphrey, head of strategic, economic and consumer insight at Euromonitor International, a London-based market intelligence firm [Photo/China Daily]
A1 The continuing reforms to the hukou system since 2014 have been the most important, and will continue to be key to driving economic growth in China. Urbanization is a crucial driver of growth, and empowering rural migrants is central to boosting consumption in China. China's urbanization levels are more than 25 percentage points lower than the average for developed economies, so the potential for further urbanization remains significant. Anything the government can do to boost urbanization and lessen urban and rural inequality is good for the economy.
A2 The most pressing priority is to continue the rebalancing of the economy toward consumption-avoiding the temptation to boost growth through policies that might re-stoke asset bubbles. The government must continue along its reform path and continue to demonstrate its commitment to the reform process, even if the cost of this is slower headline growth. A second key challenge is to boost productivity, which will in turn drive economic growth and boost incomes and expenditure.
In the long term, China's demographic trends are a major challenge for the government. With the working-age population having peaked, China is aging before it has grown rich-in stark contrast to other emerging markets, such as India.
A3 We're expecting the Chinese economy to expand by 6.5 percent in real terms in 2016, a slight deceleration on 2015's figure. Private consumption will continue to outpace real GDP, indicating some progress toward rebalancing the economy away from investment. The outlook for 2016 remains uncertain, with significant downside risks. In 2016, the government has to continue to work to manage an orderly slowdown.
A4 One opportunity is in the development of low-cost manufacturing away from China to Sub-Saharan Africa. With wages seeing strong growth in China, Africa has a significant cost advantage. Ethiopia is already seeking to capitalize on this. Africa could be China's natural successor as the "workshop of the world". As consumption in China continues to grow, then Africa, with its close links to China, is also in a good position to benefit from China as a consumer market, rather than solely as a destination for its natural resources.
A5 What are the government's main policy priorities for boosting private consumption in China in the next five years?