Boost on the way for new media to safeguard Internet
By REN QI in Saint Petersburg ( China Daily )
Updated: 2015-06-26 04:10:08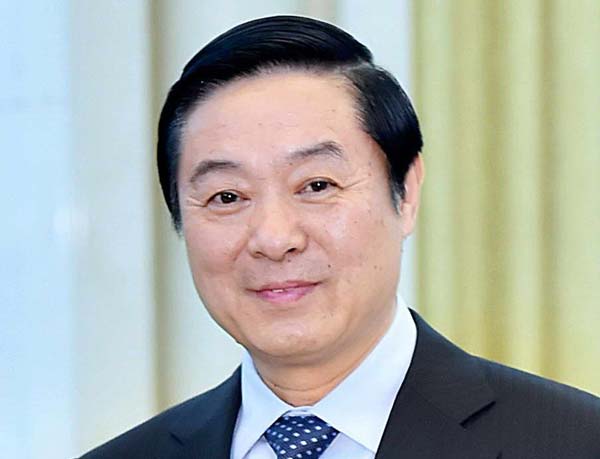 Liu Qibao, head of the Publicity Department of the Central Committee of the CPC
China intends to pay more attention to new-media construction to ensure good order on the Internet, a senior Chinese publicity official said on Thursday
Liu Qibao, head of the Publicity Department of the Central Committee of the Communist Party of China, said that despite the convenience and amazing flow of information on new media — including social networks — more fake news is being spread on the Internet.
He was speaking at the signing of a series of cooperation deals and memorandums by media magnates from China and Russia in the Russian city of Saint Petersburg.
The deals — another indication of a closer relationship between both countries — were signed on the sidelines of the China-Russian Media Forum.
Under the agreements, news organizations will exchange content and staff members as well as coproduce special projects.
China Central Television, People's Daily, China Radio International and China News Service were among the media outlets joining hands with Russian counterparts, which included the RT television channel and TASS news agency.
Liu witnessed the signings and said Sino-Russian ties had become one of the most important bilateral relationships.
"The role of the media is significantly important in helping both governments to enhance the comprehensive strategic partnership," he said.
Pavel Negoitsa, general director of the Russian newspaper Rossiskaya Gazeta, believes a new voice will emerge under the media collaboration between China and Russia.
"Western media often distort the images of China and Russia," Negoitsa said.
"Russian media, along with Chinese counterparts, should build up their strength and deliver a different voice to the international community through our own news agency, TV, radio, newspapers and new media."
It was also announced at the forum that the Sino-Russian Year of Media will be held from 2016 to 2017.
Alexey Gromov, deputy chief of staff at the Presidential Administration of Russia, said the two countries have maintained close relations and media cooperation.
"I'm looking forward to the coming Year of Media," Gromov said.
"I believe that many attractive and meaningful activities will be held between the ... Chinese and Russian media."

We will not give up search, Li vows
International hunt for missing airliner continues after fruitless six-day search